No revised stipend for Intern doctors in Nagpur: Medicos to go on strike from January 18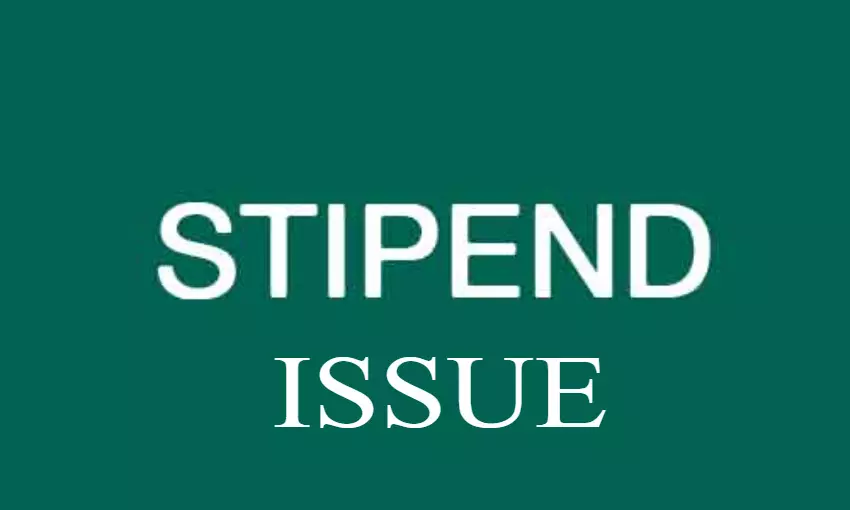 Nagpur: The intern doctors serving at the Government medical colleges in Nagpur have decided to go on a strike from January 18 as their monthly stipend has not been revised yet amidst the pandemic situation.
More than 150 doctors from IGGMCH and about 450 in other medical colleges in Vidarbha will join the strike.
Even after being recognized as 'Covid warriors', the stipends of Nagpur intern doctors have not been revised as compared to intern doctors of other cities like Mumbai and Pune.
Read also: Gujarat Health Dept Increases Stipend Of Intern Doctors From Rs 13000 To Rs 18000 Per Month
As per the latest media report by the Times of India, Finance Minister Ajit Pawar recently announced that the intern doctors would be given extra incentives for their COVID duties. Unfortunately, nothing has happened yet for Nagpur doctors.
Serving as intern doctors at the Government Medical colleges after completing their final year of MBBS is a mandatory part of becoming a doctor. The ongoing pandemic made the situation different as the intern doctors had to serve at the COVID wards from the very beginning.
As cases were higher, they were roped in, first in Mumbai, Pune, and later in IGGMCH Nagpur and GMCH Akola.
Normally, the intern doctors get a stipend of Rs 11,000 per month, which has been fixed by the State Government. However, keeping the COVID-19 scenario in mind, intern doctors in Mumbai and Pune started getting higher incentives. Currently, Mumbai-based interns receive Rs 59,000 and Pune-based Rs 30,000. Local municipal authorities reportedly pay the differences.
Unfortunately, the situation did not change for the Nagpur doctors even after repeated requests and memorandums.
Dr. Sameer Mandhane, of IGGMCH Nagpur, told TOI that interns are still getting only Rs 11,000 per month as a stipend.
Dr. Mandhane, Vidarbha region coordinator of Association of State Medical Interns (ASMI) Maharashtra, informed the daily, "Our work equals the work of resident doctors. We should get incentives in stipend at least during pandemic work." He further added the assurance given by Minister Pawar.
While commenting on the strike, he added, "The last verbal assurance was given to us on December 22. We had asked for written assurance, which has still not been given. State body of ASMI has decided to resort to a strike from January 18."
Read also: MBBS Interns Of BJ Medical College Demand Stipend At Par With Other State Interns

Source : with inputs