Maharashtra Extends Retirement Age of Civil Surgeons, Health Department Officials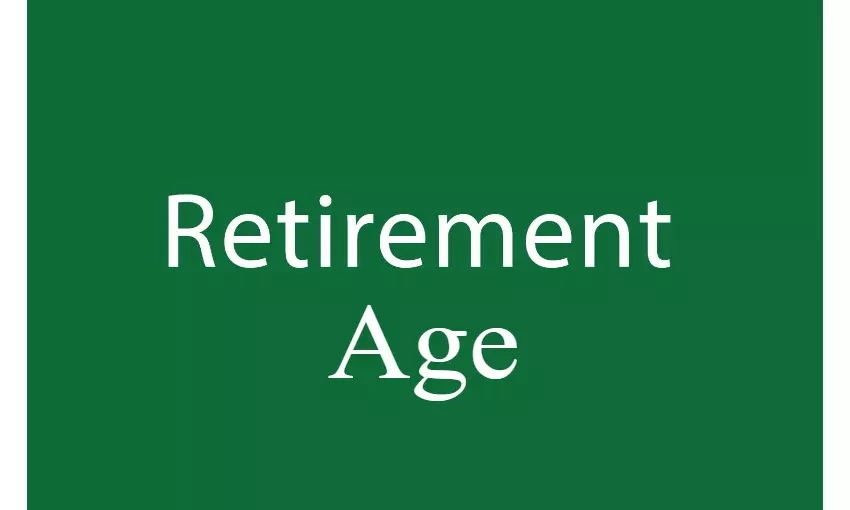 Mumbai: In an attempt to ramp up the healthcare facilities in the State amidst the Covid-19 pandemic, Maharashtra Government has decided to extend the retirement age of medical officers by two years.

After such post-facto sanction of the State Cabinet on Wednesday, now the retirement age of medical officers in the State has become 62 years. However, the decision would be applicable for those working under the state health service directorate and Employees State Insurance Scheme (ESIC) up to May 2022, adds TOI.
Maharashtra Health Minister Rajesh Tope on Wednesday said that in view of the coronavirus pandemic, the state government has decided to give extension in service of up to two years to civil surgeons and other senior officials in the health department beyond their retirement age of 60 years.
Speaking to reporters, he said that this proposal was cleared by the state cabinet during its meeting held here earlier in the day. The meeting was chaired by Chief Minister Uddhav Thackeray.
The current age of retirement for medical officers and other senior staffers in the health department is 60 years. However, some senior officials as well as civil surgeons were earlier given extension for a year due to the pandemic situation. The move is aimed at ensuring availability of sufficient human resources to provide health services.
Also Read: Maha: Retirement age of doctors, deans, medical professors increased by 1 year

As per the latest media report by the Times of India, around 193 senior officials belonging to the Maharashtra medical and health services were due to retire in May 2021, after they reached the previous retirement age of 60 years.

However, considering the pandemic, and the possibility of a third wave, the State Health Department gave them an extension of service of one year till May 31, 2022.
Referring to the government resolution (GR) that was issued on May 31, the department on Wednesday put up a detailed note on the shortage of medical officers and proposed to sanction the extension of their retirement age for two years, adds TOI.
"The state has decided 62 years of age would be the cut-off line for any official to serve in the health department. The cabinet today cleared the proposal to give extension to senior officials, civil surgeons in public health department," Rajesh Tope told PTI.
Talking about this move, an official from the health department said, "It means that the official turning 62 years of age this year will retire from service in the current year itself. But the officials who were earlier given a one-year extension after they turned 60 - the regular age of retirement - will get extension for another year and will retire once they turn 62 years."
An official has informed TOI that the decision will be implemented with retrospective effect from May 31, 2021, to May 2022.
Also Read: TN Medical College Dean Alleges Harassment against Collector, seeks Retirement
Source : with inputs