MBBS admissions on hold till Nov 10th: State informs Bombay HC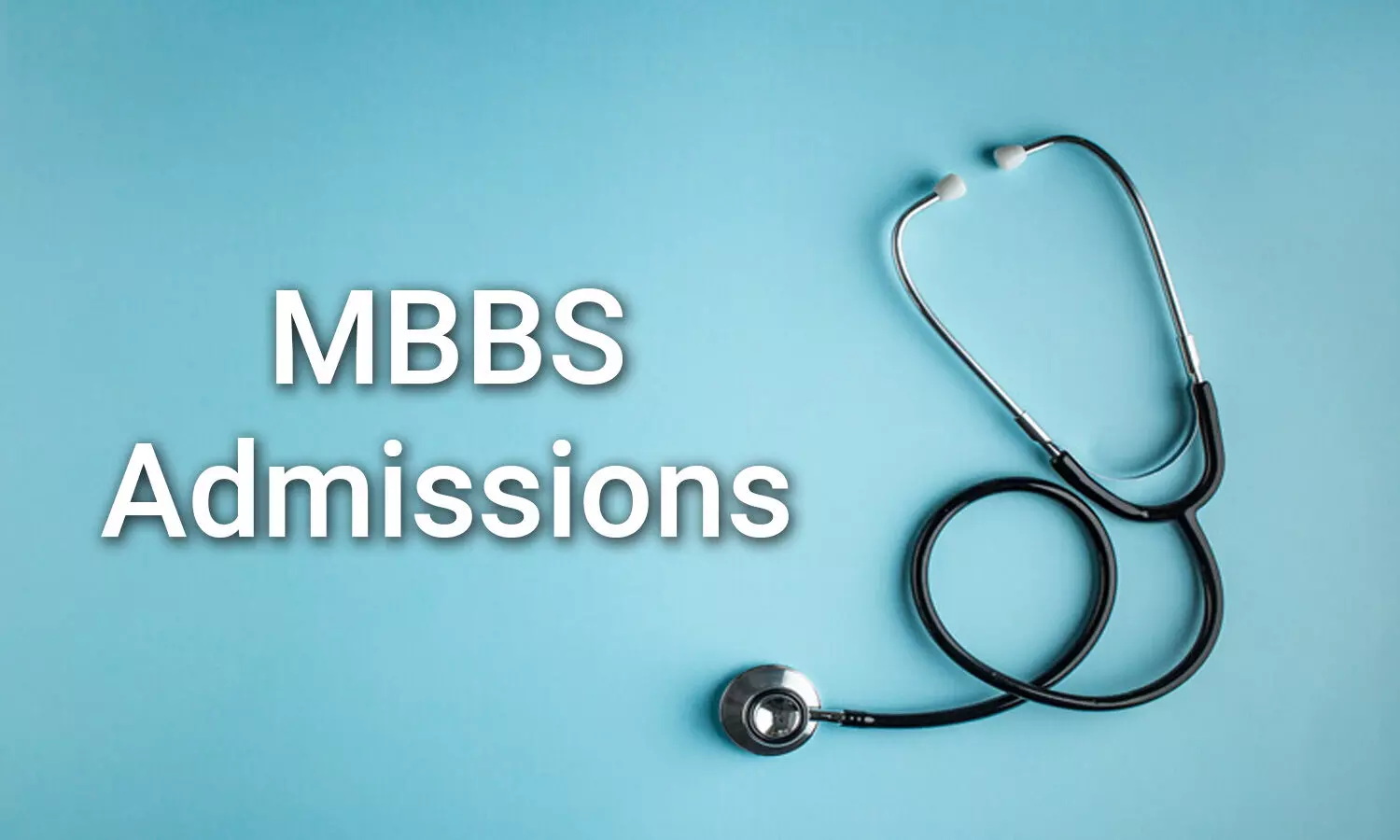 Nagpur: After Tamil Nadu, the MBBS admission process has been put on hold in the state of Maharashtra.

The information to this effect comes with a recent submission made by the Maharashtra state to the Nagpur Bench of Bombay High Court wherein the state notified the judges that it will not commence medical (MBBS) admissions for 70:30 seats in government medical colleges (GMCs) across the state till November 10. But, the admissions under the AIQ quota, the counselling to which is conducted by the Medical Counselling Committee (MCC) will continue as it is.
This came in view of the plea filed by an MBBS aspirant who challenged the government's decision to abolish 70:30 regional quota through September 7 notification. During the hearing, the government sought time to file its reply and the court adjourned the matter till Nov 10th.
Consequently, it was decided to hold the admissions process till then.
The government had amended 'Maharashtra Unaided Private Professional Education Institutions (Regulation of admission to the full-time professional undergraduate medical and dental courses) Rules, 2016' by substituting new Rule 9 to abolish the 70:30 quota that was in existence for over 20 years.
In the year 2016, the Directorate of Medical Education and Research (DMER Maharashtra) had defended the 70:30 reservation in the Nagpur bench. It had cited that the quota was introduced to protect students' interest from three different development boards — Rest of Maharashtra, Vidarbha and Marathwada.
2 years later, the then opposition legislators from Congress and NCP had demanded abolition of the quota. They had said due to less number of seats in Vidarbha and Marathwada as compared to Rest of Maharashtra (ROM), meritorious students suffered as they couldn't get a seat even after scoring decent marks in NEET, National Eligibility cum Entrance Test- mandatory entrance test for admissions to MBBS and BDS courses in India.
In her plea, the petitioner aspirant maintained that the right of candidates like her, who had 70% regional quota available for admissions and on whose basis preferences were to be given, is taken away by this decision.

"Its abolition caused serious hardship to Vidarbha aspirants while Marathwada students would be benefited due to having just four colleges. There would be an encroachment on 70% seats that were earlier reserved region-wise. The objective of getting a share for regional candidates in the admission process in their respective regions is totally removed," she argued, reports TOI.
The daily adds that the issue was raised through calling attention motion by members Amarsinh Pandit, Satish Chavan, Vikram Takle, Hemant Takle and others pointing out that students from backward regions of Vidarbha and Marathwada were suffering due to less number of seats. They demanded cancellation of 70:30 quota for at least these two regions.
The then medical education minister Girish Mahajan replied that the system was prevalent since 1985 when Congress was in rule.
During the last hearing on October 14, the government had defended its decision pointing out that there would be 285 seats for RoM due to abolition of the 70:30 quota. On other hand, Vidarbha students could get 96 additional seats while Marathwada will get 189 extra seats. The candidates from all three regions could get a chance to compete for 5,253 MBBS seats purely on merit basis, it said.
"Considering procedure for seats distribution published every year after NEET exam, the 70:30 quota was implemented. It nowhere takes away the right of any meritorious candidates from getting admitted into medical or dental courses. Those are being given exclusively on the basis of the state merit list prepared after NEET results," the petition said.
According to her, out of 1,150 seats available for 2018-19 session in Vidarbha colleges, 805 were reserved for candidates from the region. In 2019-20, about 1,015 seats were reserved for students from Vidarbha. Due to September 7 notification, Vidarbha's entire intake capacity would be available to aspirants all over the state, while those from this backward region would be at a loss.
Terming the amendment as illegal, arbitrary, violative of Article 14 and in contravention to Article 371 of the Constitution of India, the petitioner prayed for striking it down, adds TOI report.
Source : with inputs