MBBS exams will not be held online or deferred any further, says Maha Medical Education Minister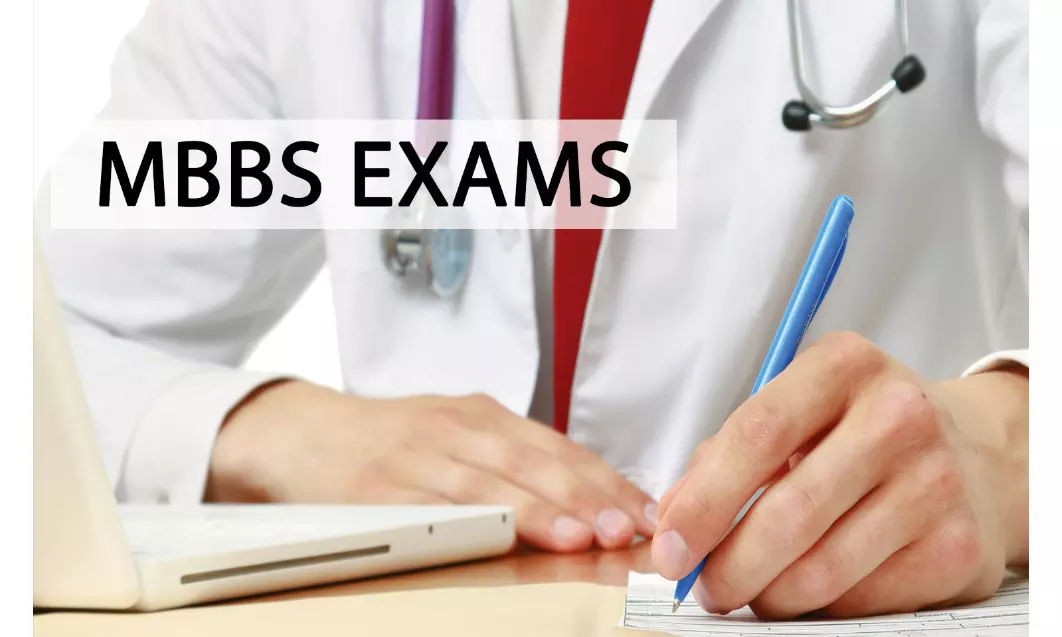 Mumbai: After deferring the exams three times, Maharashtra is ultimately going to hold the exams of MBBS students from 10th June to 30 June in offline mode and it will not be deferred any further. The confirmation to the effect was given by Medical Education Minister Amit Deshmukh on Friday who also clarified that exams would not be cancelled, deferred, or conducted via online mode.
Many first-year, second-year, and third-year medical, dental, and paramedical students already approached the authorities demanding online examinations instead of offline exams amidst the pandemic but the authorities have confirmed that it is not feasible to conduct medical exams online.

Along with signing online petitions, the medicos also approached the authorities of Maharashtra University of Health Sciences (MUHS) and stated that conducting online examination amidst the recent surge in the number of COVID cases in the state can prove fatal to the medical students.
However, despite receiving opposition from a certain number of medicos, Education Minister Amit Deshmukh clarified that conducting an online examination will not be possible especially because the Central Regulatory Board will not permit it. Moreover, the court also did not permit to cancel or to conduct the written and the practical exams of medical students in online mode reports
Free Press Journal
.
Medical Dialogues had reported that UG exams for MBBS, BDS, BAMS, BUMS, and other health science courses were postponed till June 10. These exams, scheduled for June 2, would be held between June 10 and 30. Originally the exams usually take place during December January but the exams got deferred due to the pandemic scheduled for April 19. Due to the rise in Covid-19 cases, the state postponed it thrice before finally scheduling on 12th June.
Yet, the decision has not gone down well with a section of medical students. Pointing out several issues, one of the medicos told
Hindustan Times
, 'Many students are presently in their hometowns, away from the college campus, because all lectures were being held online this academic year. To appear for exams in the physical form, we will all have to travel to our college, share hostel rooms with at least three other students and share bathrooms as well. What guarantee does the state or university give us that we will not contract the virus."
Stating that exams have been postponed three times already as it was not possible to hold the exams amidst pandemic, another student questioned, "The situation hasn't changed still, then how is the state planning to conduct physical exams in June?"
However, dismissing the plea of conducting an online exam, the Medical Education Minister pointed out, ''Cancelling medical exams, taking them online is not rational as per rules. Therefore, students should focus on their studies and face the exams from June 10. The health of the examinees will be taken care of." In a series of tweets, he further mentioned, " Although there is indeed an outbreak of Covid-19 at present, it is not in accordance with the rules to cancel the written as well as the practical examination of medical students for this reason or to take it online and the court has not allowed it."
Advising the students to concentrate on their studies more as exams are approaching, the minister further added, "It has been decided to postpone the Maharashtra University of Health Sciences examinations starting from June 2 and take them from June 10th. If there is no increase in the incidence of Covid-19, the health universities and medical colleges plan to conduct the examinations in a safe environment."
One of the MUHS officials has already confirmed, "All affiliated institutes have already started ensuring that safety measures are implemented during exams as well as at the hostels. Taking exams online will be difficult for several students and therefore exams will be conducted in offline mode."
Source : with inputs