Nagpur: Deceased Cardiologist booked for killing husband, children with anesthesia overdose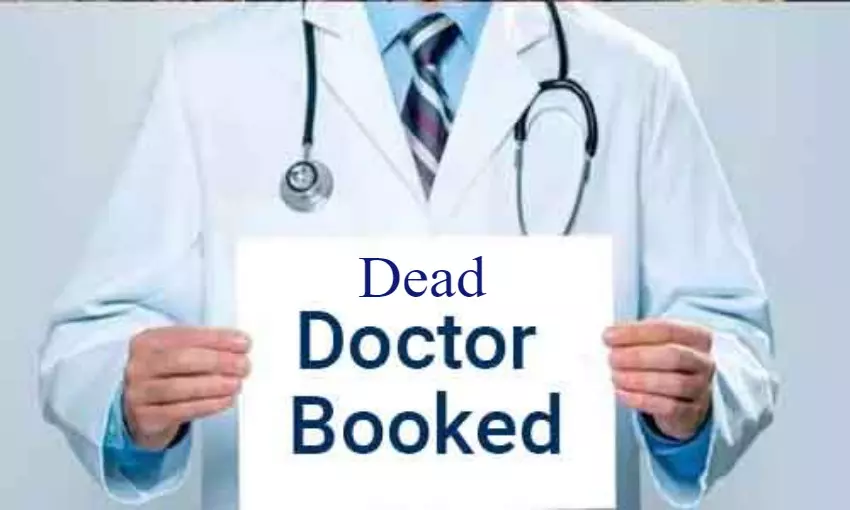 Nagpur: After months of a probe into the death of a Cardiologist, who allegedly committed suicide by hanging herself after giving anesthesia overdose to her husband and children, the Koradi police have booked the dead doctor on charges of murdering her husband and two minor children.

As per DCP (Zone-V) Neelotpal the 40-year-old deceased doctor was booked under Section 302 of IPC on Wednesday, reports Times of India. This comes after a detailed investigation into the case that was completed by PSI GB Kankal and woman PSI KV Jagtap.
The tragic incident had taken place in August when the entire family including the doctor's 42-year-old husband, who was a professor at an engineering college, and two minor children, were found dead in their residence in Koradi area.
The bodies of the husband and the children were found on the bed in the master bedroom, while the doctor was found hanging from a ceiling fan according to an official of Koradi police station. The death had come to light when the deceased's 60-year- old aunt, who lived with them, knocked on the bedroom door and did not receive any response, following which she had called the cops.
Police had recovered two syringes and a suicide note from the scene. In the purported suicide note recovered from the spot, the doctor had mentioned that her husband appeared quite depressed for some time and she could not see him "dying every day". After postmortem, the bodies were handed over to their family members, and the viscera was sent for forensic analysis.
Also Read: Nagpur Shocker: Cardiologist Hangs Self After Giving Anaesthesia Overdose To Husband, Children
After a months-long investigation, it has now come to light that the husband-wife did not have a cordial relationship. According to a recent report by Times of India, the deceased doctor's husband was an alcoholic and was reportedly in contact with call girls and had also invited a few of them to his house when other family members were not at home, the investigation revealed.
The day before the incident, the husband had returned home heavily drunk and had a nearly 45-minute chat with the doctor inside their four-wheeler in the parking lot of their flat.
"The doctor's husband was of very suspicious nature and he had even diverted her phone calls to his cell phone," confirmed DCP (Zone-V) Neelotpal while addressing the media.

The investigation further revealed that the doctor was not free to call even her parents. However, the doctor never resisted nor objected to her husband for his behavior, claimed the DCP.
Source : with inputs