Nashik Municipal Corporation to Fill 179 Health posts after State's Nod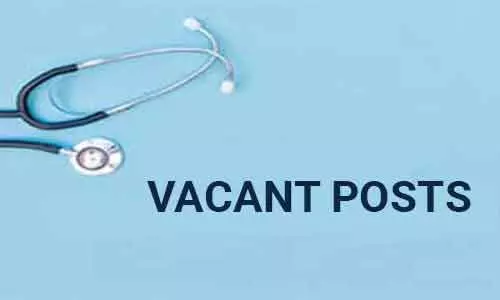 Nashik: Aiming at improving the healthcare infrastructure in Nashik, the Municipal Corporation of the city has decided to fill in 179 vacant posts in the health department as soon as the State Government gives its approval.

The Nashik Municipal Corporation (NMC) has already written to the State Government regarding the issue and they are waiting for the permission from the Government's side to appoint for these posts which include health workers, specialist doctors, and nurses.
As the Municipal Corporation is planning a medical college and hospital at the new Bytco hospital, the new posts need to be filled up at the earliest, adds TOI.
Among these upcoming 179 appointments, 16 posts are for gynaecologists, and 16 for paediatricians. Apart from these, the civic administration has decided to employ 4 ENT and ophthalmologists as well.
Also Read: NMC to assist 13 PG medical courses at its Bytoc Hospital

As per the latest media report by the Times of India, the state government had earlier approved for creating 635 posts in the five departments under NMC. Those posts included 179 posts in the health department as well.

Now, as the third wave of the pandemic is approaching the administration is ramping up its employment drive for battling the employment drive efficiently.
While commenting on this development, an NMC official told TOI, "We already have many existing vacant posts in the medical department of the civic body and are facing huge shortage of healthcare workers, including medical officers, specialists, pediatricians and other health staff."
"During the first wave of the pandemic, we even did not receive any response for our drive to recruit health workers on temporary basis. We also faced the scarcity of the health workers during the second wave — particularly between March and May this year," he further told the daily.
"Now, there's a projection for the third wave. We are also planning a medical college and hospital at the new Bytco hospital of the civic body. Hence, we need to fill up the newly approved posts for the medical department of the NMC at the earliest," he added.
Also Read: Maha: NMC approves proposal to allot land for medical college hospital under MUHS