22 VIMSAR MBBS Students Test COVID-19 Positive After College Event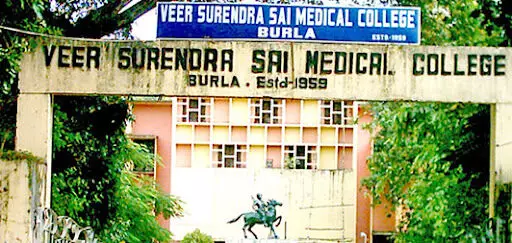 Sambalpur: In a terrible turn of events, over 22 MBBS students have tested positive for COVID-19 at the Veer Surendra Sai Institute of Medical Sciences and Research (VIMSAR) after a college function.

The college, located at Burla in Odisha's Sambalpur district, had organised its annual function, UTKARSH-21 on November 13th and 14th, 2021.
The event was attended by hundreds of medical students and many of them violated COVID-19 guidelines. Students were not wearing masks at the event and social distancing rules were breached.
After the event got over, several students complained of feeling unwell and were examined for symptoms. They were subsequently asked to undergo COVID-19 antigen test.
While 22 medical students tested positive for COVID-19, it is suspected that more students might have contracted the virus. The infected students have been kept under isolation while their health condition was being monitored by doctors of the hospital, reports Sambadenglish
The RT-PCR test of the students will be conducted, today. Contact tracing of all 22 students was also underway. The offline exams, which were scheduled to be conducted soon, are likely to be rescheduled now and decision regarding the same is uncertain.
The callous attitude shown by the students is responsible for this turn of events as greater sensitivity toward adhering to COVID protocol is expected from medical students.

Veer Surendra Sai Institute of Medical Sciences and Research (VIMSAR) is a government-run Medical Institute and hospital. It imparts medical education at both the undergraduate and postgraduate levels. The Campus of Veer Surendra Sai Medical College & Hospital is situated in Sambalpur, Odisha, about 330 kilometers North West of the state capital Bhubaneswar.
Source : With inputs