Odisha Shocker: Patient attendant bites off doctor's ear on being refused entry in labour room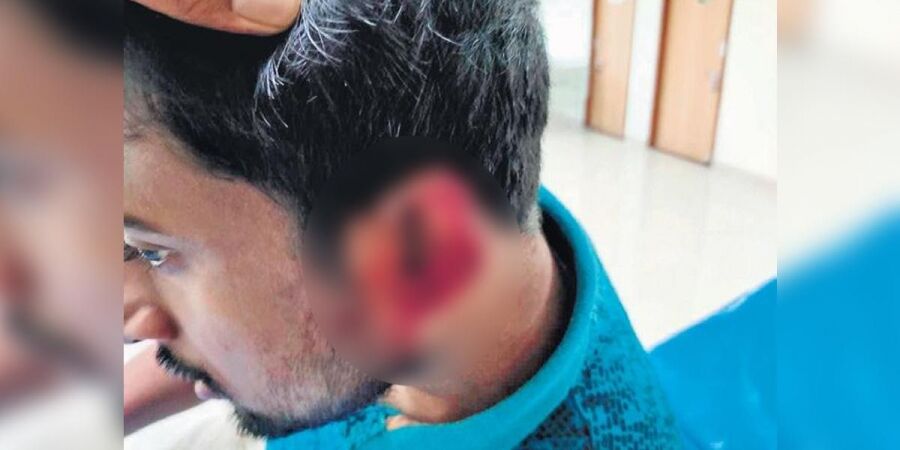 Bhubaneshwar: The latest incidence of violence against doctors has been reported from Odisha where a patient's attendant allegedly bit off a doctor's ear when the doctor tried to block his entry in the hospital's labour room. The incident took place at MKCG Medical College and Hospital in Berhampur
Dr Khan, a postgraduate student of gynaecology and obstetrics department of the medical college had his ear bitten off by a patient attendant whom he refused to grant entry into the labour room
The incident took place on Sunday morning when the doctors admitted a labour patient in the hospital. Apparently, breaking all the social distancing rules, a number of attendants gathered around the labour room.
The husband of the patient tried to enter the labour room but was stopped by the doctors, as they had already allowed another attendant in the labour room. This apparently did not go well with the patient's husband who tried barged into the labour room and attacked the doctors. He also bit one of the doctor's ear in the process.
Narrating the horror, one of the colleagues of the injured doctor informed TNIE, " "When I told them to stay out and refrain from crowding the area as per Covid-19 guidelines, Mohapatra attacked us with fist blows. Hearing the commotion, some of my colleagues including Dr Khan arrived at the spot. However, the accused used expletives and assaulted us besides threatening to kill us." In his fit of anger, the man bit off the doctor's ear, while broke the spectacles of another.
The assault immediately saw protest from doctors who demanded strict action against the accused and his arrest
SP Pinak Mishra (Berhampur) informed media persons the 32 year old accused was arrested under various sections of the IPC and the Epidemic Disease Ordinance 2020. "We will seek permission to book him under the National Security Act as well," he added.