NEET PG Counselling in Puducherry: CENTAC publishes instructions for Submitting course preferences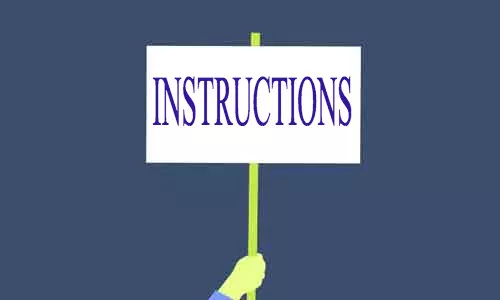 Puducherry: The Centralized Admission Committee (CENTAC) has published the instructions for submitting course preferences for PG medical admissions in the state this academic year.
Course Preference Link for submission

INSTRUCTIONS FOR SUBMISSION OF COURSE PREFERENCES
1. CLICK THE LINK IN THE NEWS AND EVENTS SECTION OF THE OPENING PAGE OF CENTAC WEBSITE.
2. LOG IN USING YOUR LOGIN AND PASSWORD.
3. CLICK THE COURSE PREFERENCE OPENED LINK (Blue Colour).
4. CHOOSE THE COLLEGE BY CHECKING/ CLICKING THE BOX APPEARING BEFORE THE COLLEGE NAME.
5. PRESS THE SUBMIT BUTTON.
6. NOW CHOOSE YOUR FIRST COURSE PREFERENCE BY CLICKING ON THE COURSE NAME AND THEN PRESSING ON THE ADD COURSE BUTTON.
7. YOU WOULD SEE YOUR CHOICE OF COURSE APPEARING IN THE SELECTED COURSE BOX.
8. REPEAT STEPS 6 AND 7 FOR ALL YOUR CHOICES
9. AFTER CHOOSING ALL YOUR PREFERENCES, IN CASE YOU NEED TO CHANGE THE PRIORITY OF YOUR CHOICE, USE THE MOVE UP BUTTON FOR MOVING A CHOICE UPWARDS. SIMILARLY, USE THE MOVE DOWN BUTTON FOR MOVING A CHOICE DOWNWARDS.
10. FINALLY, PRESS THE SAVE BUTTON AND EXIT THE WEB PAGE BY PRESSING THE LOG OUT BUTTON.
https://medicaldialogues.in/pdf_upload/pdf_upload-128258.pdf