Stipend Hike Issue: Condition of 5 intern Doctors on hunger strike deteriorates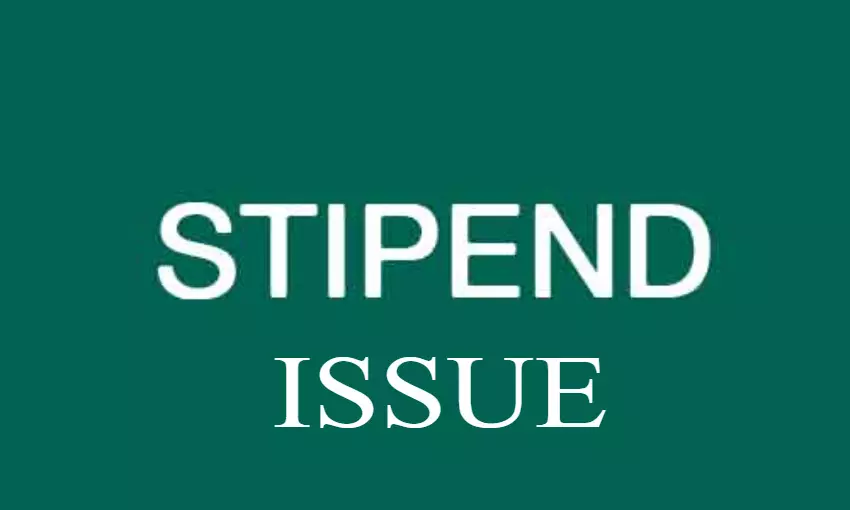 Jaipur: The hunger strike of a group of MBBS interns of Rajasthan has already reached its third day of protest, and despite a significant discussion between the Medical Education Department and the protesting intern doctors, the issue was not resolved.
Following the hunger strike, the condition of five of the intern doctors has deteriorated and they were given intravenous fluid to stabilize their condition.
The interns believe that they have been receiving much less stipend as compared to their counterparts and started a hunger strike in protest on October 5.
The doctors are still continuing their hunger strike outside SMS Medical College and are demanding an increase in their stipend.
The Medical Dialogues team previously reported that five intern doctors were sitting on an indefinite hunger strike, while 40 others are on indefinite strike at the SMS medical college in Jaipur. President, All Rajasthan Intern Doctor Association, Dr. Vinay Prakash Sharma had stated that an intern or junior resident is given a stipend of Rs 7,000 per month and there has been no increase in this amount for many years.
Sharma added that there are 1,350 MBBS interns in 8 government medical colleges in Rajasthan and nearly 50 are participating in the dharna and the rest are on work. He also stated that the amount is lowest if compared to other states. Interns are getting up to Rs 30,000 stipend in other states but the amount is just 7,000 in Rajasthan which should be increased to 30,000 per month.
One of the protesting interns told
TOI
"We met senior Medical education department officials and SMS Medical College administration officials. They are forcing us to end the hunger strike but we want assurance in writing from the government on increasing our stipend."
He also informed that though the officials assured them that a committee will be formed who will be making decisions regarding the hike in the stipend, the interns are claiming that government must provide them an assurance stating that their stipends will be increased.
Many of the medicos are also raising their voices against the discrimination of stipend amount and are urging the government to initiate an immediate hike in their stipend.
Source : with inputs