7.5 percent MBBS quota: TN Health releases counselling schedule, provisional rank list for government school students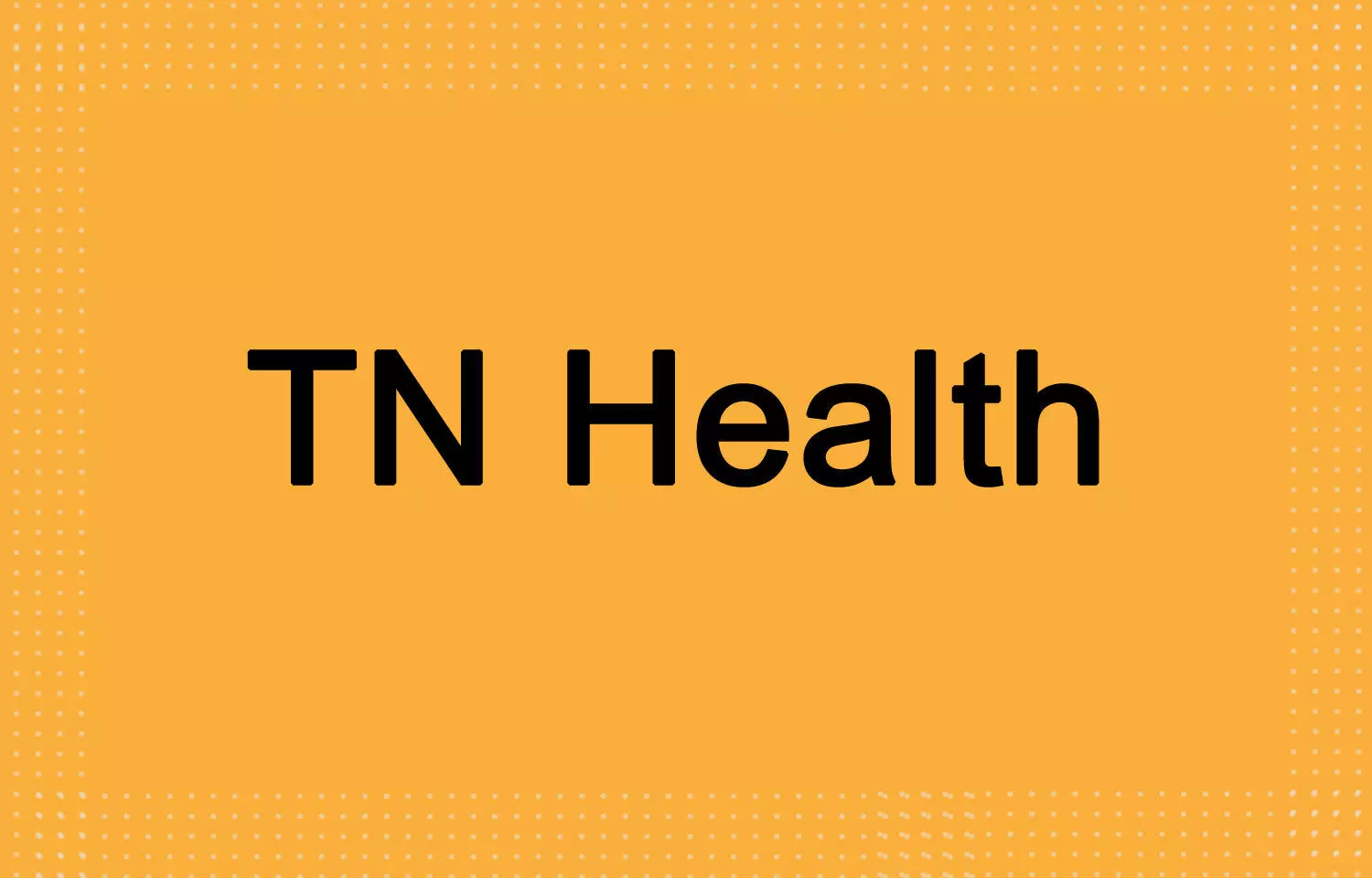 Chennai: Through a recent notice, the TN Health has released the tentative counselling schedule, call letter and provisional rank list for government school students who are aspiring for MBBS and BDS admissions under the recently introduced 7.5 percent reservation.
All the concerned students can hereby see the said details as mentioned below
To view the official notice click on the following link:
Tentative Counselling Schedule for Admission to MBBS/BDS Degree Courses in Tamil Nadu Govt. Medical/Dental Colleges. Government Erode Medical College, Perundurai, Erode, and Govt. Seats in Self- Financing Medical/Dental College, Rajah Muthiah Medical/ Dental Colleges (Annamalai University and ESIC Medical Colleges & PGIMSR, K.K Nagar Chennai 2020-21 Session
7.5 % Seat Reservation for Tamil Nadu Government School Students only
DATE

TIME

COMMUNITY

RANK

NEET MARKS

FROM

TO

FROM

TO

18-11-2020

WEDNESDAY

09.00 A.M.,

ALL COMMUNITIES

GR 001

GR 151

664

249

11.00 A.M.,

GR 152

GR 267

248

190

19-11-2020

THURSDAY

09.00 A.M.,

ALL COMMUNITIES

GR 268

GR 423

189

158

11.00 A.M.,

GR 424

GR 526

157

145

02.00 P.M.,

GR 527

GR 633

144

133

20-11-2020

FRIDAY

09.00 A.M.,

ALL COMMUNITIES

GR 634

GR 785

132

122

11.00 A.M.,

GR 786

GR 886

121

116

02.00 P.M.,

GR 887

GR 951

115

113
GR – GENERAL RANK
VENUE: NEHRU OUTDOOR STADIUM,
PERIAMEDU, CHENNAI
(NEAR PURATCHI THALAIVAR DR. M.G. RAMACHANDRAN CHENNAI CENTRAL RAILWAY STATION)
DR. G. SELVARAJAN M.S., D.L.O.,
ADDITIONAL DIRECTOR OF MEDICAL EDUCATION/ SECRETARY
Instructions:-
1. Candidates can only download the call letters for counseling from websites www.tnmedicalselection.org, www.tnhealth.tn.gov.in and attend the counselling
2. No Individual call letters will be sent.
3. Candidates should be present one hour prior to the commencement of counseling along with one of their parent at their own cost.
4. Candidates should produce a Demand Draft payable at Chennai for Rs. 500/- drawn in favor of "Secretary, Selection Committee, Chennai – 10." at the time of counseling as processing fee.
5. Candidates should produce the following original certificates/documents without which the candidates will not be allowed to participate in the counselling.
1. NEET-UG 2020 Admit Card and Scorecard
2. 10th Std Mark Sheet
3. 11th Std Mark Sheet
4. HSC/Equivalent Mark Sheet
5. Bonafide Certificate from 6th to 12th Std Studied in Tamil Nadu Government School obtained from concerned CEO.
6. Transfer certificate from the school last studied (or) Bonafide certificate should be produced from where the candidate is undergoing the course at present.
7. Nativity Certificate.
8. Community Certificate
9. First Graduate Certificate (If Applicable)
10. Income Certificate for the candidates claiming fee exemption.
PARENT DOCUMENTS:
1. Parent's study Certificate in Tamil Nadu (either father or mother)(Transfer Certificate, SSLC / 10th , 12th Mark Sheet /First Graduate Certificate / No Graduate Certificate
2. Parent's Community Certificate (either father or mother)
3. Parent's Document in Tamil Nadu such as Driving Licence/ Ration Card/ Passport/ Voter ID
a. Since more number of candidates is being called for counselling, allotment is not guaranteed to everyone.
b. Candidates should bring the Demand Draft towards Tuition fee as prescribed in the fee details annexed below and produce the Demand Draft at the time of getting provisional allotment order.
c. Candidates are informed to read the instructions given in call letter carefully.
d. Candidates can attend the counseling as per the date, time, and mark mentioned in the schedule if they are unable to download the call letter from the websites.
e. If the candidate is absent for the 1st phase of counseling called for, he/she cannot attend the subsequent phases of counseling.
f. Those candidates who opted out of Govt. /SF MBBS/ Govt. BDS/SF BDS when seats were available in the 1st phase of counseling are not eligible to claim the same in the subsequent phases of counseling.
g. Candidates allotted under Government Quota of Self Financing MBBS who do not join the course the tuition fee amount of Rs. 25,000/- paid as Demand Draft will not be refunded.
h. Candidates are informed to view the websites daily for vacancy position in Govt. MBBS/ Govt. Quota in Self Financing MBBS and in Govt. BDS/Govt Quota in Self-financing BDS till the end of counseling.
i. Candidates shall only opt for the vacancies available at their turn.
j. Mobile Phones and other communication devices are not allowed in the counseling hall during their turn.
k. Tentative vacancy position will be displayed on the official website:- www.tnhealth.tn.gov.in / www.tnmedicalselection.org
FEE DETAILS:-

Sl.

No.

Category

Community

Amount of Demand Draft (Processing fee/Tuition Fee)

1

Allotment for Govt. MBBS

OC/ BC /BCM / MBC

Rs. 500/- + Rs. 13610/-

SC / SCA / ST

Rs. 500/- + Rs. 9610/-

2

Allotment for Govt. BDS

OC / BC / BCM / MBC

Rs. 500/- + Rs. 11610/-

SC / SCA / ST

Rs. 500/- + Rs. 9610/-

4

Allotment for Self Financing Colleges MBBS /BDS

OC /BC / BCM / MBC

Rs. 500 /- + Rs. 25,000/-

SC /SCA / ST/ Schedule Caste Converted Christianity (Whose parents' annual income is

higher than Rs.2.5 lakhs)

Rs. 500/- + Rs. 25,000/-

SC /SCA / ST/ Schedule Caste Converted Christianity (Whose parents' annual income is

less than Rs.2.5 lakhs )

Rs. 500/- only (Exempted from Payment of Rs. 25000/-)

Scheduled caste Converted to Christianity (Whose Parents' annual income is

higher than Rs.2.5 lakhs)

Rs. 500/- + Rs. 25,000/-

Scheduled caste Converted to Christianity (Whose Parents' annual income is

less than Rs.2.5 lakhs)

Rs. 500/- only (Exempted from Payment of Rs.

25000/-)
To view the official notice click on the following link:
https://medicaldialogues.in/pdf_upload/pdf_upload-142374.pdf

To view the official notice click on the following link:
https://medicaldialogues.in/pdf_upload/pdf_upload-142376.pdf