Dr. A Nirmala Appointed as Dean Of Coimbatore Medical College Hospital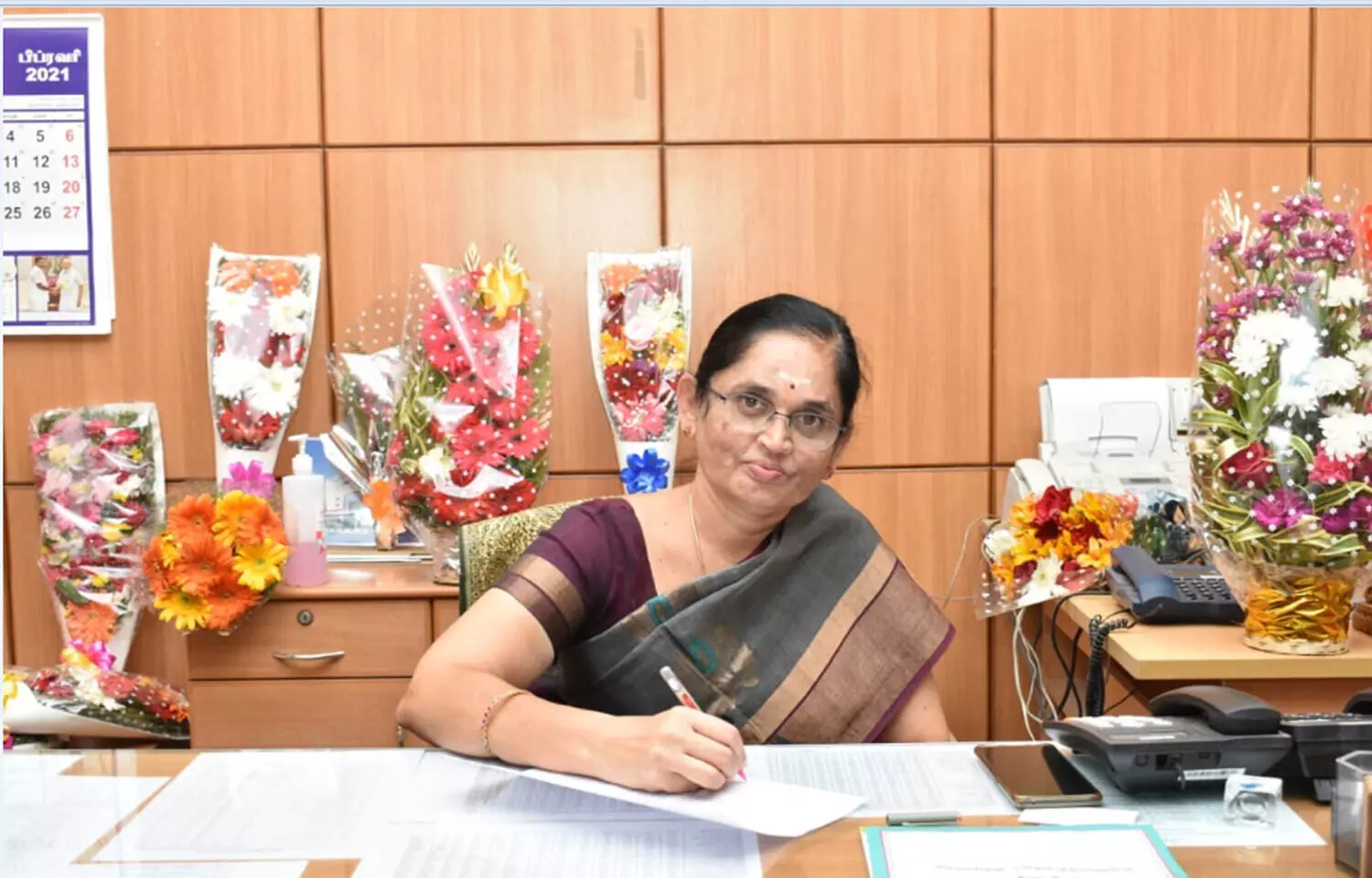 Coimbatore: The former Dean of ESI Hospital, Dr. A Nirmala has recently been appointed as the new Dean of Coimbatore Medical College and Hospital (CMCH).
Dr. Nirmala stated that now she will try to take special initiatives in order to strengthen the hospital's tertiary health care services so that it can accommodate the health needs of the entire population of the region.
She has already taken charge as the Dean of CMCH on Saturday.

Dr. Kalidas, the senior professor from the Department of Social and Preventive Medicine, was appointed to hold full additional charge of the Dean of CMCH previously.
Commenting on her new appointment, Dr. Nirmala told Medical Dialogues, " now special importance will be placed on starting high-end procedures at CMCH, for the benefit of people. This is a tertiary care hospital and I want to enhance the available facilities to make it at par with other famous institutions."
Dr. Nirmala pursued her MBBS from Govt. Coimbatore Medical College, Coimbatore. She has a DGO degree from Stanley Medical College and she completed her MS (Gen.Surgery) from Govt. Coimbatore Medical College, Coimbatore. She served as the Assistant Professor and Associate Professor of Coimbatore Medical College. She was appointed as the Professor of Surgery in Thiruvarur Medical College, GMKMC, Salem and she became the HOD Gen. Surgery dept. in Coimbatore Medical College later. She had been appointed as the Nodal officer TAEI for Coimbatore Medical College.
Before taking charge of CMCH, she was assigned the position of Dean in Govt. Medical College Tirupur. She also served as a Dean in Govt. Medical College & ESI Hospital, Coimbatore. Hence, she has an enriched experience as the Dean of an institute. She also served as the Treasurer, ASA Coimbatore city chapter. She had been a Treasurer CRRICON in 2006 Coimbatore Medical college and she also was a part of ASICON TN & P chapter academic committee in 2017. She served as the Organizing secretary SURGICREST 2019 at PG Clinical CME in Gen. Surgery. Her areas of interest include Breast and Parietal wall Hernia.