NGO alleges COVID deaths underreported in Tamil Nadu, Govt refuses claim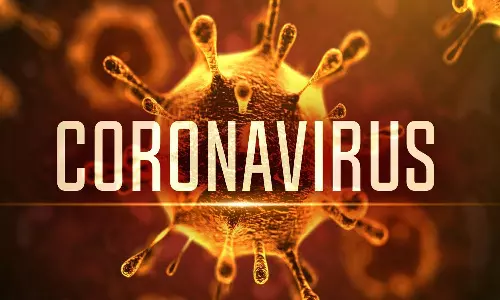 As per Arappor Iyakkam's report, deaths due to Covid 19 in the state were likely to be eight times higher than what has been reported by the Tamil Nadu Government.
Chennai: A report published by a Tamil Nadu-based Non-Governmental Organisation (NGO) has restarted discussions on underreporting of COVID-19 deaths during the peak of India's second wave of the coronavirus pandemic.
This Chennai-based NGO Arappor Iyakkam has collected data from six government-run hospitals and concluded in its report that the actual number of COVID-19 deaths in Tamil Nadu (TN) has been far higher than that reported by the state.
Also Read:Consider humanness over technicalities: Madras HC orders Govt to compensate kin of doctor who died due to COVID
In fact, as per Arappor Iyakkam's report, deaths due to the pandemic in the state were likely to be eight times higher than what has been reported.
It also found that the actual number of COVID-19 deaths logged by these six hospitals – namely, Government Rajaji Hospital, Coimbatore Medical College Hospital, Mahatma Gandhi Memorial Medical College Hospital, Vellore Medical College Hospital, Karur Medical College Hospital, and Tiruppur Government Headquarters Hospital --were almost 13.6 times higher than government data. Arappor Iyakkam had accessed state government data on the death certificates issued to these hospitals.
However, the Tamil Nadu government has junked this report, stating that the government had no reason to underreport COVID-19 deaths, India Today reported.
Jayaraman Venkatesan, Convenor, Arappor Iyakkam, said as per the TN government's death registry, 11,699 death certificates had been issued between April and May 2021, with 3,009 certificates being issued in April and 8,690 in May. This was 13.6 times higher than the 863 deaths reported from these six government hospitals in health department bulletins.
Venkatesan also noted that thier study found there were 7,262 more deaths in April-May 2021 than in 2019 and 8,438 more deaths than reported in the corresponding months in 2020.
Based on last year's data, where at least 2,000 non-COVID deaths were reported per month in the six government hospitals, the NGO subtracted a similar count from this year's toll. Even then, the actual COVID-19 deaths registered at these hospitals amounted to at least 7,200 as against the Tamil Nadu government's official data of 863.
"Overall, mortality in these six hospitals is 13.6 times the reported covid deaths by Government in these hospitals for months of April and May 2021. Deaths that are due to Covid-19 and its complications are likely to be 8.4 times to 9.8 times more than the number of deaths declared by the government for the six hospitals. In other words, deaths due to COVID-19 are likely to be underreported at least 8.4 to 9.8 times," the report reads.
Utilising the same metric to the whole state, the actual number of COVID-19 deaths in Tamil Nadu should be around 1,08,721 to 1,26,841, against the official number of 12,943.
Responding to the allegations, Tamil Nadu Health Minister Ma Subramanian said the discrepancy in the COVID-19 death numbers could be due to the "difference in the cause of death".
He explained that if a COVID-19 patient turns negative after 10-15 days but dies due to comorbidities, the cause of death is given as comorbidities and not SARS-CoV-2 as per ICMR guidelines.
Also Read: Violation of Merit: Tamil Nadu MGR Medical University Denies Registration to 13 MBBS Students
Source : AP