TN Health releases counselling schedule, instructions for BNYS course 2020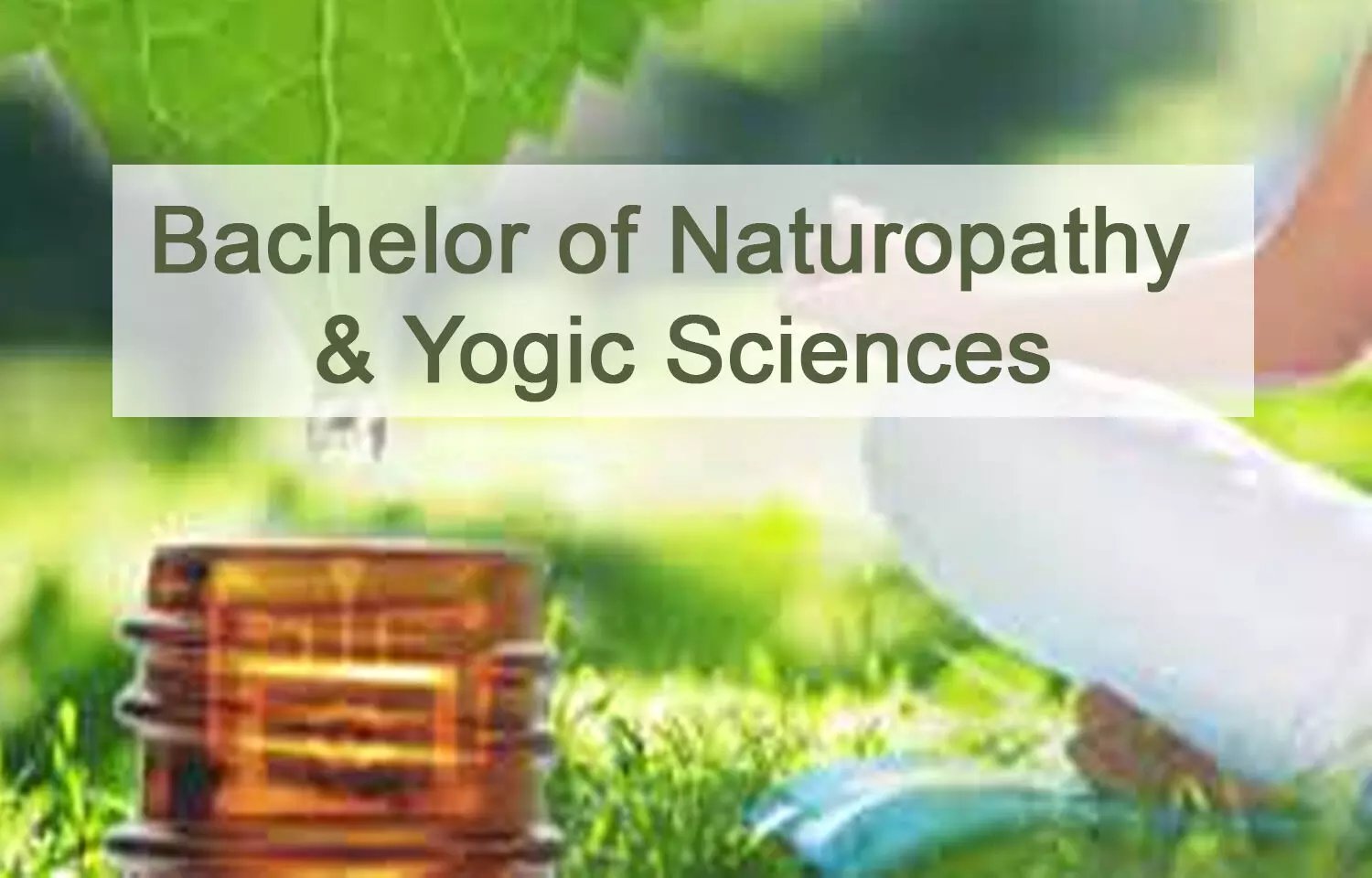 Chennai: Through a recent notice, the TN Health has released the counselling schedule and instructions for candidates seeking admissions to BNYS course- Bachelors to Yoga and Naturopathy for this academic year session.
All the concerned candidates can view the same attached below:
Counselling schedule for admission to B.N.Y.S Course 2020-2021 Session
DATE

DAY

SESSION-I

SESSION-II

SESSION-III

SESSION DURATION

8 AM – 11 AM

12 NOON – 3 PM

4 PM – 7 PM

** Reporting Time :

6 AM to 7 AM

10 AM to 11 AM

2 PM to 3 PM

27-11-2020

Friday

All Special Categories & Rank : From 1 to 99

Cut-off :

From 194.00 to 179.00

Rank : From 100 to 234

Cut-off :

From 178.75 to 170.00

Rank : From 235 to 372

Cut-off :

From 169.50 to 162.00

28-11-2020

Saturday

Rank : From 373 to 482

Cut-off :

From 161.75 to 158.00

Rank : From 483 to 603

Cut-off :

From 157.75 to 154.00

Rank : From 604 to 707

Cut-off :

From 153.75 to 150.00

29-11-2020

Sunday

Rank : From 708 to 817

Cut-off :

From 149.75 to 146.00

Rank : From 818 to 927

Cut-off :

From 145.50 to 142.00

Rank :

From 928 to 1019 Cut-off :

From 141.50 to 139.00

30-11-2020

Monday

Rank :

From 1020 to 1110 Cut-off :

From 138.75 to 136.00

Rank :

From 1111 to 1229 Cut-off :

From 135.75 to 132.00

Rank :

From 1230 to 1326 Cut-off :

From 131.50 to 129.00

01-12-2020

Tuesday

Rank :

From 1327 to 1448 Cut-off :

From 128.50 to 125.00

Rank :

From 1449 to 1559 Cut-off :

From 124.75 to 121.00

Rank :

From 1560 to 1672 Cut-off :

From 120.50 to 116.00

02-12-2020

Wednesday

Rank :

From 1673 to 1783 Cut-off :

From 115.75 to 110.00

Rank :

From 1784 to 1901 Cut-off :

From 109.75 to 101.00

Rank :

From 1902 to 2002 Cut-off :

From 100.50 to 89.50
** Counselling on all days will be held at Selection Committee Office, Arignar Anna Govt. Hospital Of Indian Medicine Campus, Arumbakkam, Chennai-106.Attendance Register will be closed sharply at 7 am, 11 am & 3 pm for each session respectively. Also, candidates pertaining to the specific session ALONE will be allowed inside the counseling campus. As a precautionary step due to covid-19 situation.
Instructions:-

Due to the prevailing Pandemic Covid-19 Situation all the candidates and their parents are instructed to follow / to comply with the standard preventive measures in total compulsorily / strictly to reduce the risk of COVID-19 infection during the counselling which includes:
i. Either of the Parent or Guardian will alone be permitted along with the candidate inside the counseling hall.
ii. Every person being permitted inside the counseling hall shall be subject to the thermal screening without any exemption.
iii. Candidate who could not clear the thermal screening can authorize one's Parent / Guardian to participate in the counseling.
iv. Physical distancing of at least 6 feet to be followed as far as feasible.

v. Use of face covers/masks is made mandatory.
vi. Frequent hand washing with soap (for at least 40-60 seconds) even when hands are not visibly dirty. Use of alcohol-based hand sanitizers (for at least 20 seconds) can be done wherever feasible.
vii. Respiratory etiquettes to be strictly followed. This involves strict practice of covering one's mouth and nose while coughing/sneezing with a tissue/handkerchief/flexed elbow and disposing off used tissues properly.
viii. Self-monitoring of health by all and reporting any illness at the earliest will be appreciated.
ix. Spitting in and around the counselling hall is strictly prohibited.
x. Installation & use of Aarogya Setu App may be advised wherever feasible.

General Instructions

 Candidates can only download the call letters for counselling from our website
www.tnhealth.tn.gov.in
and attend the counselling
 No Individual call letters will be sent.
 Candidates should be present Two hours prior to commencement of counselling along with one of their parent at their own cost.
 Candidates should remit an amount of Rs. 500/- ( Rupees Five Hundred Only )at the time of counselling as processing fee.
 Candidates should produce the following original certificates/documents without which the candidates will not be allowed to participate in the counselling.
1. 10th Std MarkSheet
2. 11th Std MarkSheet
3. HSC/Equivalent Mark Sheet
4. Transfer certificate from the school last studied (or) Bonafide certificate should be produced from where the candidate is undergoing a course at present.
5. Nativity Certificate (If Applicable).
6. Community Certificate
7. First Graduate Certificate (If Applicable)
8. Income Certificate for the candidates claiming fee exemption.
Parent Documents : ( when authorized to Participate in counseling )
1. Parent's Community Certificate (either father or mother)
2. Parent's Document in Tamil Nadu such as Driving License/ Ration Card/ Passport/ Voter ID
 Since more number of candidates are being called for counselling, allotment is not guaranteed to everyone.
 Candidates should be ready to remit an amount of Rs.5000/- ( Rupees Five Thousand only ) for Govt. College Seat or Rs. 10000/- ( Rupees Ten Thousand only ) for Surrendered Seats in Self-Financing College as applicable towards Part Tuition fee at the time of getting provisional allotment order.
 Candidates are informed to read the instructions given in call letter carefully.
 Candidates can attend the counselling as per the date, time and cut-off mark mentioned in the schedule if they are unable to download the call letter from the website.
 If the candidate is absent for the 1st phase of counselling called for, he/she cannot attend the subsequent phases of counselling.
 Those candidates who opted out of Govt. /SF Medical college when seats were available in 1st phase of counselling are not eligible to claim the same in the subsequent phases of counselling.
 Candidates allotted under Government Quota of Self Financing BNYS who do not join the course the tuition fee amount of Rs. 10,000/- ( Rupees Ten Thousand only )paid as part Tuition Fee will not be refunded.
 Candidates are informed to view the websites daily for vacancy position in Govt. BNYS/ Govt. Quota in Self Financing till the end of counselling.
 Candidates shall only opt for the vacancies available at their turn.
 Mobile Phones and other communication devices are not allowed in the counselling hall during their turn.
To view the official notice, click on the following link:
https://medicaldialogues.in/pdf_upload/pdf_upload-142771.pdf

To view official notice, log on to the official website of TN Health: