AMU VC suggests Maulana Azad National Urdu University to begin new Medical College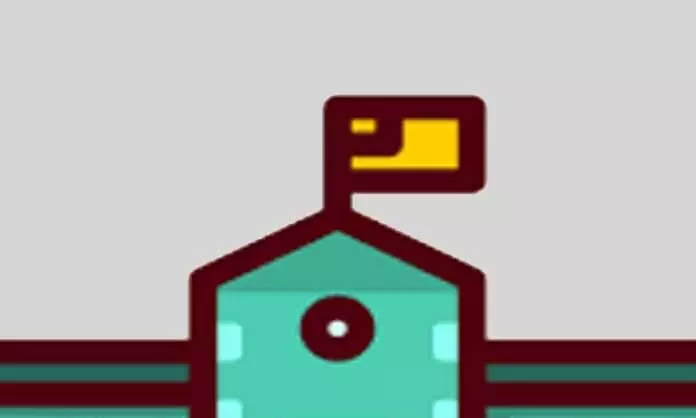 Hyderabad: Bringing joy to the medical aspirants of Hyderabad, Aligarh Muslim University (AMU) Vice-Chancellor (VC) Prof. Tariq Mansoor has encouraged Maulana Azad National Urdu University (MANUU) to start a new medical college while making an online address. Prof. Mansoor had been making the address virtually at the 23rd foundation day celebrations of MANNU.

UNI reports that Prof. Mansoor added how the government had been supporting the establishment of medical colleges and if MANNU would pay attention to it, the government would definitely help in this.
He also said that the foundation day for any institution is not only a time to celebrate but also to introspect its performances and to prospect its future opportunities.
Named after Maulana Abul Kalam Azad, MANNU had a humble beginning but has undoubtedly made phenomenal progress since its inception 23 years ago, he stated. Prof. Mansoor also appreciated the high academic standard set by MANNU which is recognized by NAAC also.
Read also: Karnataka CM Lays Foundation Stone Of New Medical College In Yadgir
As per a recent media report by Telangana Today, MANUU in-charge registrar Prof Siddiqui Mohd Mahmood, School of Languages dean Prof. Mohd Naseemuddin Farees, Public Relations Officer Abid Abdul Wasay, students, scholars, faculty, and staff members were also present during the online program.
Speaking about the Urdu language, Prof. Mansoor said that Urdu is not a regional or religious language but a global language and it is a challenge for us to revive it.
Prof. Mansoor added that MANNU has proven that Urdu, popular for its poetry is also fit for acquiring modern scientific knowledge and service to society in all walks of life.
The manner in which MANNU caters to Urdu medium education in subjects like computer science, social sciences, arts, humanities and Mass communication is marvelous indeed, he mentioned. He also praised the contribution of Instructional Media Center of MANNU in digitally enriching Urdu Literature and Culture.
The Vice-Chancellor while advising the youth on the occasion said the world is full of opportunities but also has evil temptations, explore and overcome them and make use of Social Media wisely and stay clear of divisive politics, fissiparous sectarianism, and petty squabbles.
Read also: Punjab To Get 3 New Medical Colleges By 2022
Source : with agency inputs