Punjab to get 3 new medical colleges by 2022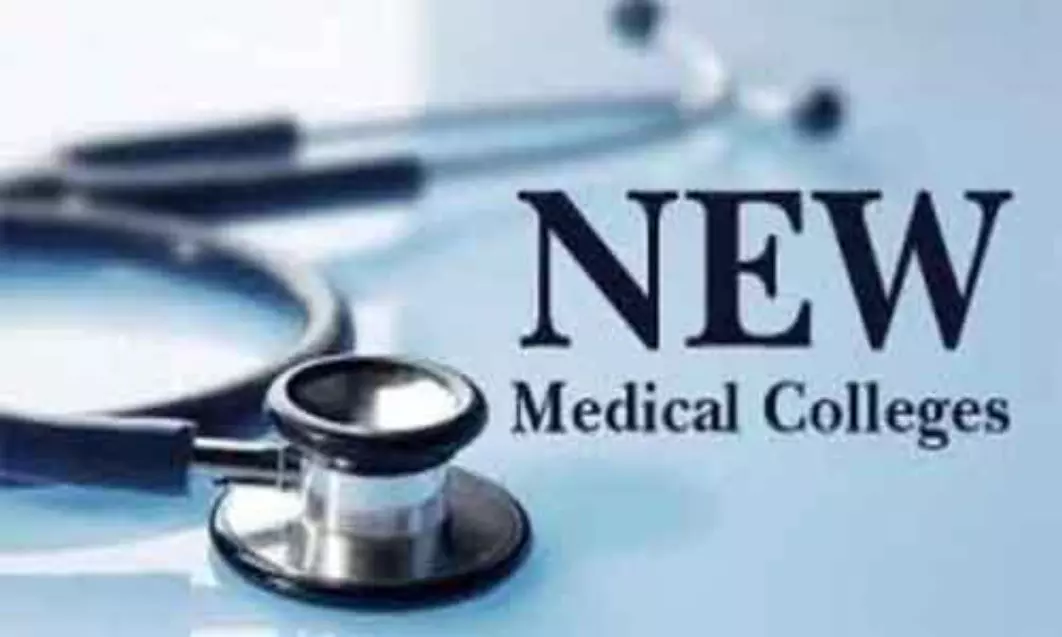 Chandigarh: In a bid to transform Punjab into a leading state in medical education, the state government will soon set up three new medical colleges in Mohali, Hoshiarpur, and Kapurthala at a cost of about Rs 1000 crore.

Confirmation to this effect was recently been given by the Punjab Medical Education Minister, Om Parkash Soni, who elaborated that the facility in Mohal will start in 2021 while the medical colleges in Hoshiarpur and Kapurthala have been sanctioned by the Government and would begin in 2022.
Soni further informed that soon a burn unit would be started at Rajindra Hospital Patiala and a trauma center would also be set up. The state of the art cancer center being set up at Amritsar at a cost of Rs. 120 crore will be ready by the year 2021. The center will have a capacity of 150 beds. Similarly, a separate department of Virology would be started at Government Medical College, Amritsar, he added.
Besides, lecture halls, examination halls, and hostels would be set up in the medical college at a cost of about Rs. 58 crores adding Soni said that about Rs. 28 crores would be spent for Boundary Wall, Mortuary, Nursing Hostel, Laundry Plant, etc.
He added that a new sub-station would be set up at Amritsar Medical College to meet the power shortage. The super-specialty block and five new operation theaters were being set up at Faridkot and two new hostels would be set up at Jalalabad and one at Goindwal Sahib along with a pharmacy building at a cost of about Rs. 5 crores. Diploma courses are being started at Baba Farid University Hospital at Badal and Jalalabad. While under Khelo India Khelo scheme an indoor stadium was being constructed at Baba Farid University Faridkot at a cost of Rs. 6 crore.
"Punjab Government has initiated proceedings for setting up of State of Art Advanced Virology Center at a cost of Rs. 550 crore in Mohali, in which virology education, research and testing facilities will be provided. This project is being funded by ICMR," Soni said.
The Minister also clarified that the recruitment will be started after creating new posts in Dental College, Patiala, and Amritsar. Similarly, PGI Satellite Center Sangrur would be completed in 2021-22 and the construction work of Satellite Center, Ferozepur would be started soon. He stated that new posts would be created and recruited at Ayurvedic College, Patiala, further adding that proposal for setting up a new college and hospital at Guru Ravidas Ayurvedic University, Hoshiarpur was under consideration.
The Department of Medical Education and Research was proposing to recruit 726 persons under the Ghar Ghar Rozgar Yojana next year including 142 doctors, 189 nurses and 234 technicians, he added.
Further, a separate cadre of posts to be created in the year 2021 to make the Department of Medical Education and Research more agile, accurate, and up-to-date. Under the restructuring policy, some cadres like Nurses, Radiographers will be separated to enhance the efficiency of the department, he added.
The Minister also lauded the department's pivotal role in combating the Coronavirus which prevented major casualties in the state and said that during the pandemic, the Captain government had set up 3 new plasma banks in the government medical colleges.
He added that in a move to strengthen the department, as many as 293 doctors, 211 nurses, and 20 paramedical staff were also recruited during the year 2020 which helped in improving the efficiency of the department, and 1822 additional posts were sanctioned on an outsourced basis.
At the time when the lockdown/curfew was imposed in the state in March 2020 in the wake of a virus outbreak, there was no facility to test samples of suspected corona patients as earlier such samples used to be sent to Pune for testing.

However, as per Soni, on the directions of the Chief Minister Captain Amarinder Singh, the state government had set up an immense mechanism in the government hospitals, with the procurement of types of equipment worth crores of rupees from abroad to test covid-19 samples.

Pointing out further, Soni said that as many as 21,000 tests per day were being conducted in 3 labs of Government Medical Colleges of the state besides 5500 tests were being conducted daily in 4 new labs (2 Mohali, 1 Ludhiana and 1 Jalandhar) taking total tally of RT-PCR tests per day to a total of 26500. Soni said that it was a matter of pride for all of us that currently the lab of Government Medical College, Patiala has the capacity to perform 10,000 tests per day which is highest in the country.
Disclosing more, Soni said that during the Covid epidemic the department had set up a total of 1500 isolation beds in three government medical colleges in Punjab including 1324 oxygen beds, and 392 ICU beds. In addition, 277 ventilators and 50 high flow cannulas were also provided for critical care of Covid patients. Further, about 250 private hospitals in Punjab have been roped-in to join the fight against Covid pandemic. He added experts from AIIMS Delhi, and PGI Chandigarh rendered their services under the leadership of Dr. K.K. Talwar, the state health advisor.
Also Read:Punjab: 114 staff nurses, 93 multipurpose female health workers issued appointment letters