Equal pay for equal work: Rural doctors oppose Rs 50000 incentive for contractual staff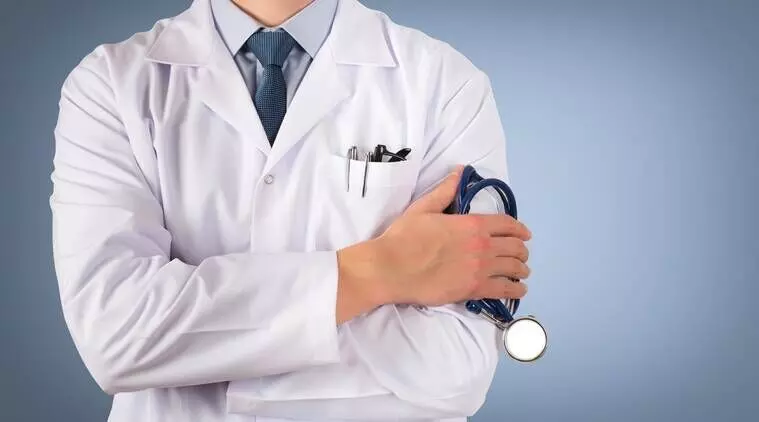 Hyderabad: Demanding equal pay for equal work, the permanent doctors working as faculty in medical colleges in rural Telangana have opposed the state Health Department's decision to pay an additional incentive of Rs 50,000 to contractual staff hired at the peripheral medical colleges.

The Government Order 605 issued by the Department of Health, Medical and Family Welfare of the Telangana government on October 14 did not go down well with the regularized staff who alleged that the move would further increase the wage gap.
As per the order, an additional incentive of Rs 50,000 would be paid every month to around 144 contractual faculty members in the eight new and the six existing medical colleges.
The decision was taken by the government following the vacancies remaining in the available positions as many doctors chose to work within the city premises than the rural districts.
However, the permanent doctors who are working as faculty members in different medical colleges in various districts in Telangana alleged that they are already being paid an amount of Rs 25000 less than their counterparts in Hyderabad, and the new announcement to pay additional incentive of Rs 50,000 would widen the wage gap further.
Also Read: No pay for rural doctors in Punjab for 4 months

Stating that for equal work, there must be equal pay, Dr Kiran Prakash, member of the Government Doctors Association (GDA) told The New Indian Express, "The State government must realize that there are faculty members who are working in Mahbubnagar, Siddipet, Suryapet and Nalgonda hospitals, which were set up after the formation of Telangana, and they are [being] paid low house rent allowance and salaries. In fact, we are paid Rs 25,000 less than what is being paid in Hyderabad."
He added that there are around 530 vacant posts in Mahabubnagar Government Medical College due to the pay gap, due to which there is an immense workload on the healthcare professionals working there.
Also Read: Bihar: Over 1000 DMCH nurses on indefinite strike over non-payment of salary
Source : with inputs