Bihar: Over 1000 DMCH nurses on indefinite strike over non-payment of salary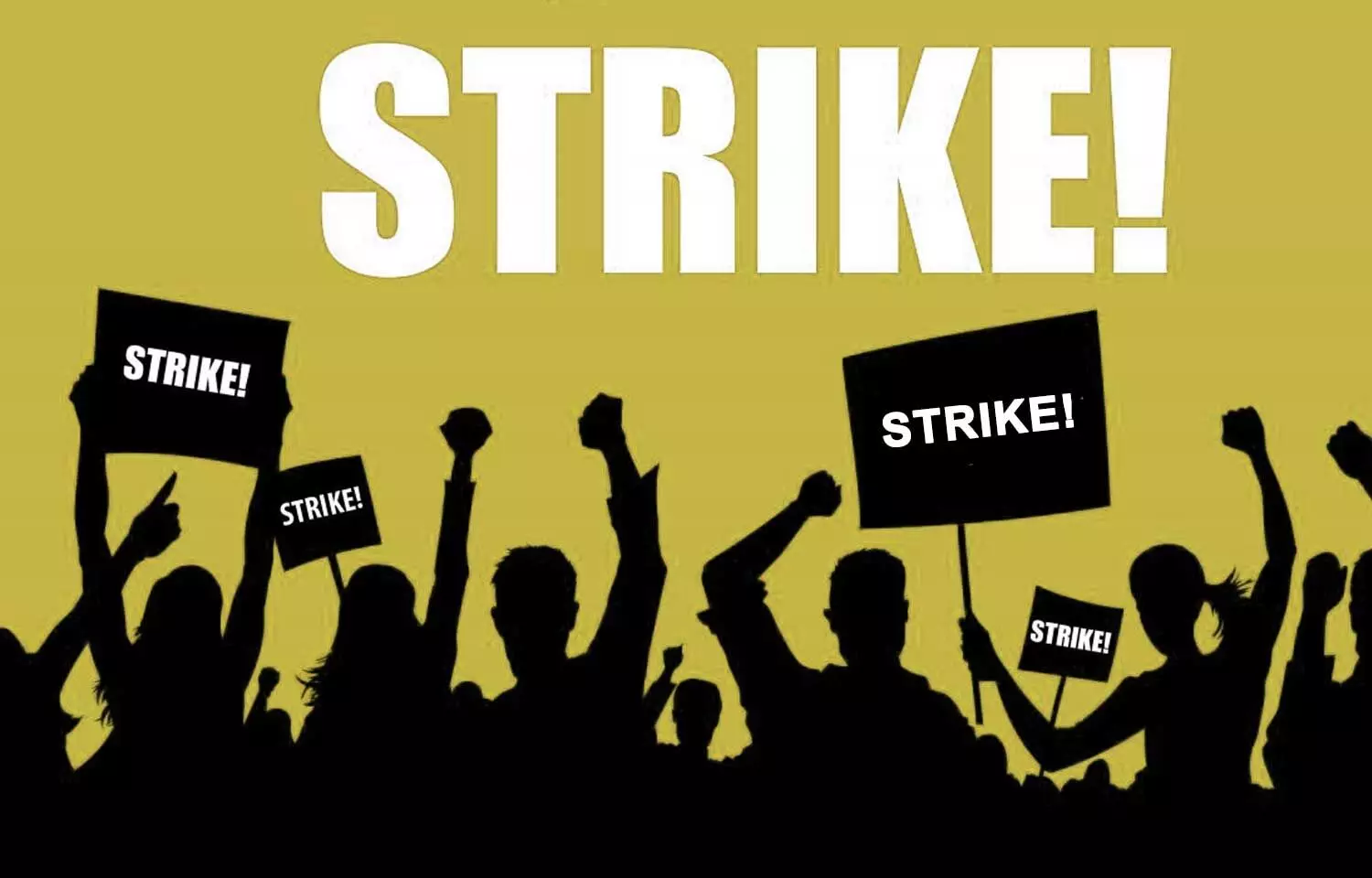 Darbhanga: More than 1000 nurses working at the Darbhanga Medical College and Hospital (DMCH) went on an indefinite strike on Saturday over non-payment of their salaries for the month of September.

This is not the first time that the nurses raised the issue of pending salary. Last week, they had skipped work for a few hours because of the same demand. Later, upon assurance from the administration that the money would be paid in 3 to 4 days, they had resumed their work.
Also Read: Kerala: Private Nurses up against Private Hospitals over minimum wage issue

As per a recent media report in Times of India, the agitation paralyzed healthcare services at the premier hospital on the first day.
Dr. Ganesh Kumar of the Gynecology department told GranthshalaIndia, "The operation of our patient was done on Friday and the nurses of the hospital have gone on strike since Saturday morning. Due to which the patient present in the hospital is not getting the medicine needle on time. We have to be alert for medicine and other things."
Meanwhile, a senior nurse Poonam Kumari, who was part of the strike stated, "Salary of our people is pending for the last several months. We are continuously demanding regular salary from the government and the hospital administration. Our demands have not been considered till date. Due to which we have made up our mind to go on an indefinite strike. We serve the patients day and night, but we have to face a lot of trouble in running the family due to non-regular salary"
The issue erupted due to the ad hoc arrangement of the hospital administration following the retirement of Dr. Mani Bhushan Sharma as PMCH superintendent on August 31.

Thereafter, the then principal of DMCH, Dr. H N Jha, superannuated on January 31 this year, the additional charge of the principal post was given to the head of the pediatrics department, Dr. K N Mishra. He has been managing both positions since February 1.
However, the issue became serious after the retirement of Dr. Bhushan due to which the new additional charge for the position of the superintendent was given to Dr. Mishra. He was given information over the telephone and allegedly took over the post reluctantly.
The administration apparently had not paid any permanent appointment to the post of superintendent. Due to this ad hoc arrangement, no one has been given the financial power who would be responsible for paying the salaries of the nurses. Thus, the nurses have not been paid for the month of September.
Saying that he was in talks with the health department for the payment of the nurse's pending dues, Dr Mishra added, "They should call off the agitation as we are in the process of releasing their salaries", reports Times of India
However, the nurses have reportedly not accepted the hospital administration's verbal assurance this time.

Also Read: Now Sunday OPD at Central Govt Hospitals in Delhi, resident doctors oppose move
Source : with inputs