Hyderabad: Income Tax raids at Yashoda Hospitals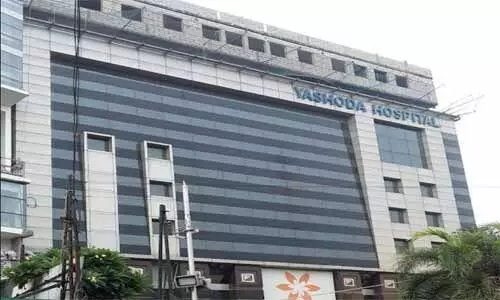 Hyderabad The Hyderabad wing of the I-T department recently raided the city-based Yashoda hospital chain performing searches were conducted at the residences of the three promoters and doctors of the hospital as well.
As per recent media reports, this came after some irregularities were found out in Yashoda Hospital's income tax filing. To check these irregularities these raids are said to be conducted
The income tax department scanned the Secunderabad, Malakpet and Somajiguda branches of the hospital simultaneously. The officials searched the corporate office of the hospital at the Nagarjuna Circle also. The raid continued for more than 30 hours. Cash and gold of insignificant amount were found during the searches.

Yashoda hospital started its journey as a small clinic in 1989. Although Gorukanti Surendar Rao was the one who started the clinic, later his brothers G Devender Rao and G Ravender Rao joined him and contributed to the making of Yashoda hospital chains. Currently, the hospital gets operated by the three brothers and they are associated with 17 more companies.
Read also:Endoscopy Conducted Without Considering Scoliosis, Belching: Yashoda Hospital Slapped Rs 15 Lakh Compensation
As per a recent media report by the Times of India, the income tax department conducted the raid based on a connection with purchase of properties made by the promoters and doctors of the hospital chain.
Recounting the events of the day an employee working at the hospital informed the News Minute, "around 10 am on Tuesday the sleuths from the IT department landed up at the accounts department of the hospital. Only a few people related to the department were allowed access while the others were asked to stay away. The phones of several staff were taken away and we were not allowed to answer or make any calls. It was only later in the evening that our phones were returned and we were allowed to leave."
The report by the News Minute further adds that the the raid didn't affect the daily running of the hospital and the services provided by it.
Although the anti-tax evasion wing of the income tax the department didn't find anything significant during the raid, it would still look into the books of accounts of infra and construction companies floated by the brothers.
Read also: Hyderabad: Yashoda Hospital Vandalised Over Death Of A Patient
Source : with inputs