Nizam's Institute of Medical Sciences To Be Upgraded to 4000-bed Hospital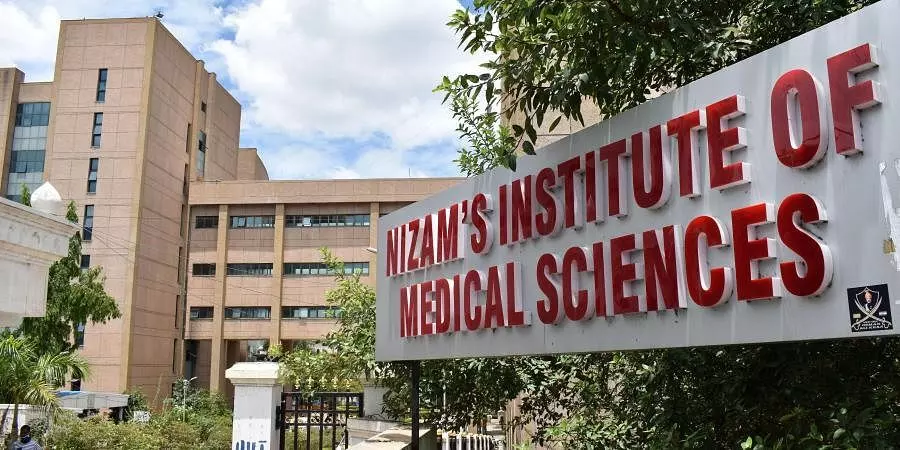 Hyderabad: The Telanagana government has taken the decision to refurbish the state's Nizam Institute of Medical Sciences (NIMS) and expand it into a 4000 bed hospital.

Nizam's Institute of Medical Sciences is one of the states's laegest public hospitals and is located in Hyderabad. It caters to a huge population and and its refurbishment will allow for better healthcare facilities at the disposal of the local population.
According to the authorities, the decision to expand the hospital was taken to meet the demands of the heavy patient influx and hence, NIMS, which currently has around 1,500 beds, will become a 4,000-bed hospital, reports TNIE
The State government is planning to take up the expansion in the government quarters available in the Panjagutta colony. Accordingly, architects are designing the plans for this major project.
At present, there are over 30 essential departments in the hospital along with academics, investigation and research. It was learnt that additional facilities, specialties, departments and infrastructure, which don't find space in the current premises, will be added in the new building.
Sources said that Chief Minister K Chandrasekhar Rao, being the president of NIMS, wants to offer free corporate treatment to the poor and planned for the expansion of the hospital. The commencement of medical infrastructure will be taken up on a war-footing basis.
NIMS has invited tenders from registered firms, contractors and manufacturers for renovation of the ground floor of the old spinal cord building. Interested persons can participate through the e-procurement platform and also download the tender form at www.eprocurement.gov.in. The last date for the receipt of tender is November 5.
Apart from NIMS, the State government is planning to establish four multi-speciality hospitals in four different corners of the city. Recently, R&B Minister Vemula Prashanth Reddy reviewed design plans of NIMS expansion, various medical colleges and upcoming hospitals.
This comes as welcome news for the local population as they will have at their disposal easier access to better healthcare facilities.
Source : With inputs