Telangana Govt increases stipend of Senior Residents to Rs 80500, doctors call off strike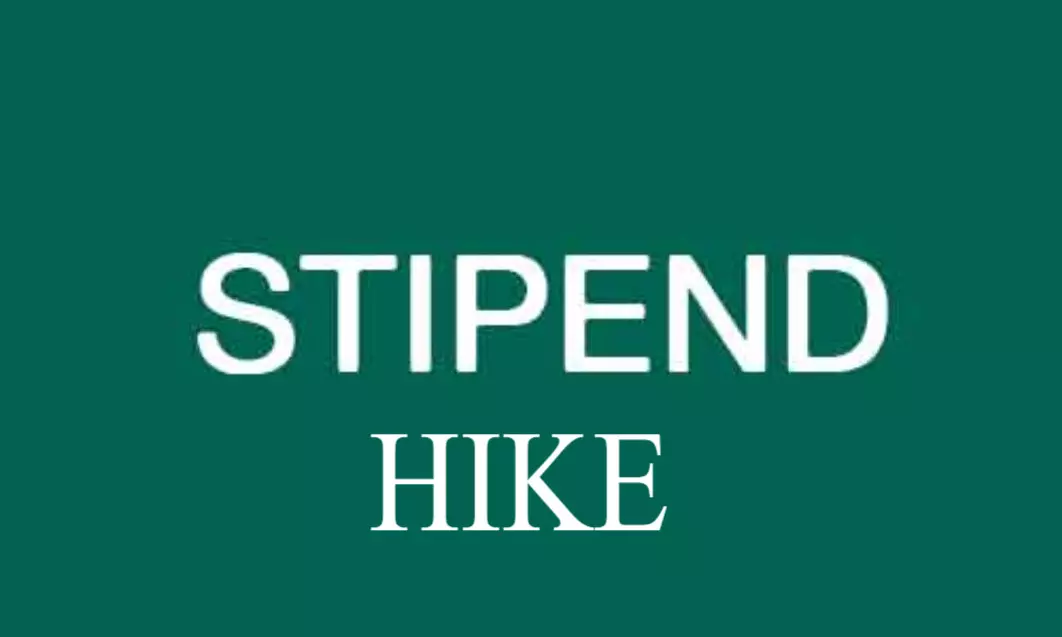 Hyderabad: Telangana Government has announced an increase in the stipend of Senior Resident doctors from Rs 70,000 per month to Rs 80,500 per month(consolidated) with effect from January 1, 2021. With this, the protesting junior and senior resident doctors at several state-run hospitals have called off their strike.

This comes a day after the Senior Doctors Association alongside Junior doctors boycotted all the COVID-19 related duties from May 26 except for ICU cases and Critical care units, demanding a salary hike as promised to the doctors.
Healthcare services were badly hit after the doctors boycotted work and Telangana's nodal Covid-19 facility, Gandhi Hospital took the maximum brunt of the strike as several delays and impact on patient services were witnessed.
As per a recent media report by Times of India, the Junior doctors boycotted their works across tertiary centres like Gandhi Hospital, Osmania General Hospital, TIMS, Kakatiya Medical College, and Rajiv Gandhi Institute of Medical Sciences (RIMS) in Adilabad among others.
Besides salary hike, the doctors were demanding separate exclusive Covid hospitals for doctors and their family members who are infected with Covid 19, an increase in the amount of stipend, implementation of incentive for junior doctors employed in COVID facilities, assurance of better treatment and bed facilities for COVID warriors and their wards, and ex gratia relief for the family members of junior doctors who succumbed to COVID.

"We pursued approval of hike with officials regularly since last six months. The 10 percent incentive that was announced for healthcare workers has not been implemented till date," the strike notice had read.

Meanwhile, the ENT PGs of Gandhi Hospital also participated in the protest demanding a separate wing for mucormycosis and Covid-19 patients. "In this second wave we are seeing so many youngsters dying and knowing that we might be unable to find a bed is a demotivating factor," stated a junior doctor who protested at the Gandhi Hospital.
Within hours of the protest, Chief Minister K Chandrasekhar Rao (KCR) intervened and assured the protesting doctors that a 15% increase in the honorarium will be initiated and requested the doctors to join their respective duties. KCU accepted their demands to be genuine and assured that the government will take the necessary steps to resolve their issues. However, in order to press their remaining demands, the junior doctors intensified their strikes, reports TOI.

Subsequently, on Thursday the Telangana government announced a 15 per cent increase in the stipend for senior resident doctors in the state.
In the order, the state government said that the Director of Medical Education, Hyderabad has furnished a proposal for a 15 per cent increase of stipend for Senior Residents from Rs 70,000 per month to Rs 80,500 per month.
"Government after careful examination of the matter, hereby enhance the stipend of Senior Resident doctors from Rs 70,000 per month to Rs 80,500 per month (consolidated) with effect from January 1, 2021," the order stated.
The state government in its order further said that the Director of Medical Education, Telangana, Hyderabad shall take further necessary action in the matter.
Meanwhile, Junior doctors in government-run hospitals across Telangana on Thursday night called off their strike. The Telangana Junior Doctors Association (TJUDA) announced, "Keeping in view of patient's health, as our priority and also our responsibility to serve them in present pandemic crisis, we T-JUDA are calling off the strike and will report to duties from 9 pm."
The association further stated, "We express our gratitude to our CM and health authorities for addressing stipend hike for interns, postgraduates, super-speciality postgraduates, senior residents and allocation of beds for doctors and their family members in NIMS Hospital."
Though the association called off their protest as their key demand of increasing the stipend by 15% was accepted by the government, the association mentioned in the press note, " The only issue that was not completely addressed was about ex gratia for martyred HCWs from state government's side. Health officials have given us verbal assurance that an alternative for ex-gratia will be discussed with the chief minister. We hope that this issue will be addressed by the CM as early as possible honouring martyred HCWs and support to their dependents."
Source : with agency inputs