Telangana permits mutual transfer of allotment for Senior Residents Doctors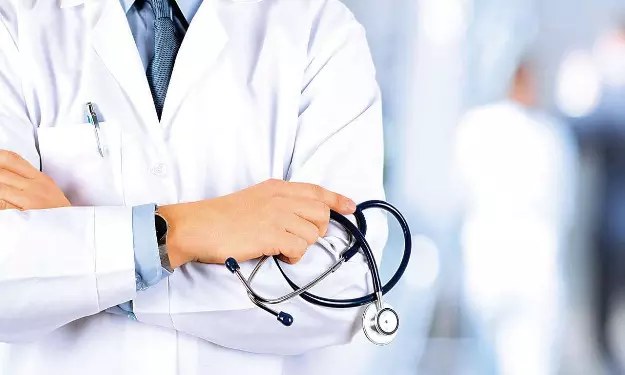 Telangana: In a major relief, the Telangana government has allowed the freshly appointed senior resident doctors of various government facilities to mutually transfer their allotments within specializations.
In other words, as long as the doctors belong to the same specialization, they can interchange their allotments according to their preference and convenience.
Medical Practitioners from similar fields of specialties can change allotment of duties, for instance, if two pulmonologists each are posted at government hospitals in Siddipet and Hyderabad, they can mutually exchange their allotments between themselves.
This comes following a meeting held between many of the senior doctors and the Director of Medical Education K Ramesh Reddy on July 27 after which they secured permission from the authorities for mutual transfer within the department.
As per a recent media report in The Hindu, prior to this medical students were compelled to offer their services at government hospitals for at least one year after completing 3 years of their post-graduation for obtaining registration from Telangana state Medical Council as a specialist doctor.

However, the one-year mandatory service in a government facility which is known as senior residency was revoked in 2018 and it was dictated by the state government that only the doctors who were willing to offer their services as senior resident doctors will appear in counseling for the allotment of their position. After considering the current condition of a pandemic, the one-year service was reintroduced.
As per the daily, about 1191 PG Medicos from various specializations have appeared for final year examination this year and many of them are deployed as senior resident doctors for a monthly salary of Rs 70,000 apart from financial incentives of 10% of gross monthly remuneration.
The newly employed senior resident doctors had urged the authorities to give them permission for mutual transfer. They had also requested the authorities to ensure proper safety and accommodation from them. Many doctors from anesthesia, Pulmonology, general medicine, and many other fields have extended their services in COVID facilities, hence their demand of allowing mutual transfer was seriously considered and after that accepted by the authorities.
Commenting on the same, a SR doctor told the daily, "Our choices will increase if we are allowed to transfer allotment with other specializations barring with doctors from anesthesia, general medicine, and pulmonology who are involved in critical care."
Justifying their demand for providing accommodation, many of the senior resident doctors stated, "Since we work at hospitals, the fear of spreading the virus keeps playing in our mind. We can beat this anxiety if accommodation is given in and around the city."
Source : with inputs