Agartala Medical College Interns observe protest on Doctors Day demanding two months due stipend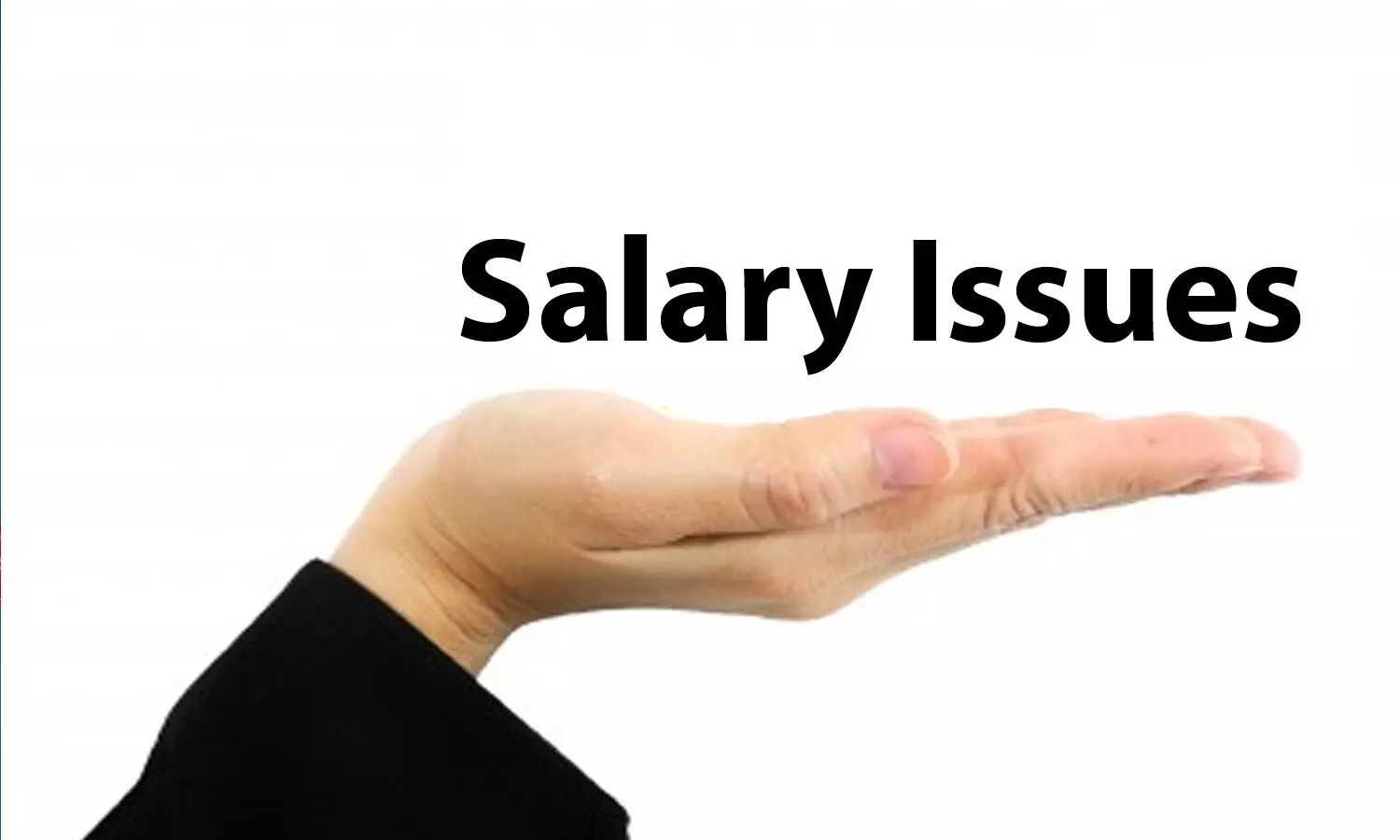 Agartala: On one hand when the whole country hailed the frontline health workers for their services on the national doctor's day, many of the medical interns at Agartala Medical college protested demanding the immediate payment of their pending stipends on the same day.
According to a media report, at least hundreds of interns demonstrated inside the Agartala Government Medical College in Tripura asking the authorities to fulfil their demands; however, they withheld the movement after being assured by the medical superintendent that their pending salaries will be immediately released and paid to them within one week.
ALSO READ: Punjab: 10,000 doctors observe Medical Bandh against Clinical Establishment ordinance
Gathering in front of the office of medical superintendent, the medicos informed that they have not received their stipend for the last two months, hence they demanded that the authority should immediately take necessary steps to release their stipends."We do the majority of work in the state's main hospital. We work more than 14 hours a day. And we were not paid stipends for two months," one of the protestors said.

"The agitation was withdrawn after we persuaded them that the payments would be made soon. This is only a procedural matter," Medical Superintendent Dr. Debashish Roy stated. Officials concerned were asked to process the bills and the money will be transferred to their bank accounts by next week, he added, reports PTI. During the internship period of one year, which is a part of the course curriculum, each intern gets Rs 18,000 a month.
All India medical Student's Association has also shared the pictures of the medicos demanding their stipends in the Agartala Government Medical College on their social media account.
One of the intern doctors told IT "Putting our lives at stake we interns of the hospital are giving our best, but despite that the authorities are not releasing timely stipends for us." She further added "Disregarding all the challenges and threats, we are doing 15 to 16 hours of duty every day and what we are getting in lieu of that. In all the states, interns are getting increased stipends and special ex-gratia in view of the prevailing situation. On the contrary, in our state, we are even deprived of the deserved stipend. This must be stopped and the authorities should ensure speedy pay-outs of our salaries,"
Source : with inputs