Bizzare: Monkeys snatches away test samples of COVID-19 patients at Meerut Medical College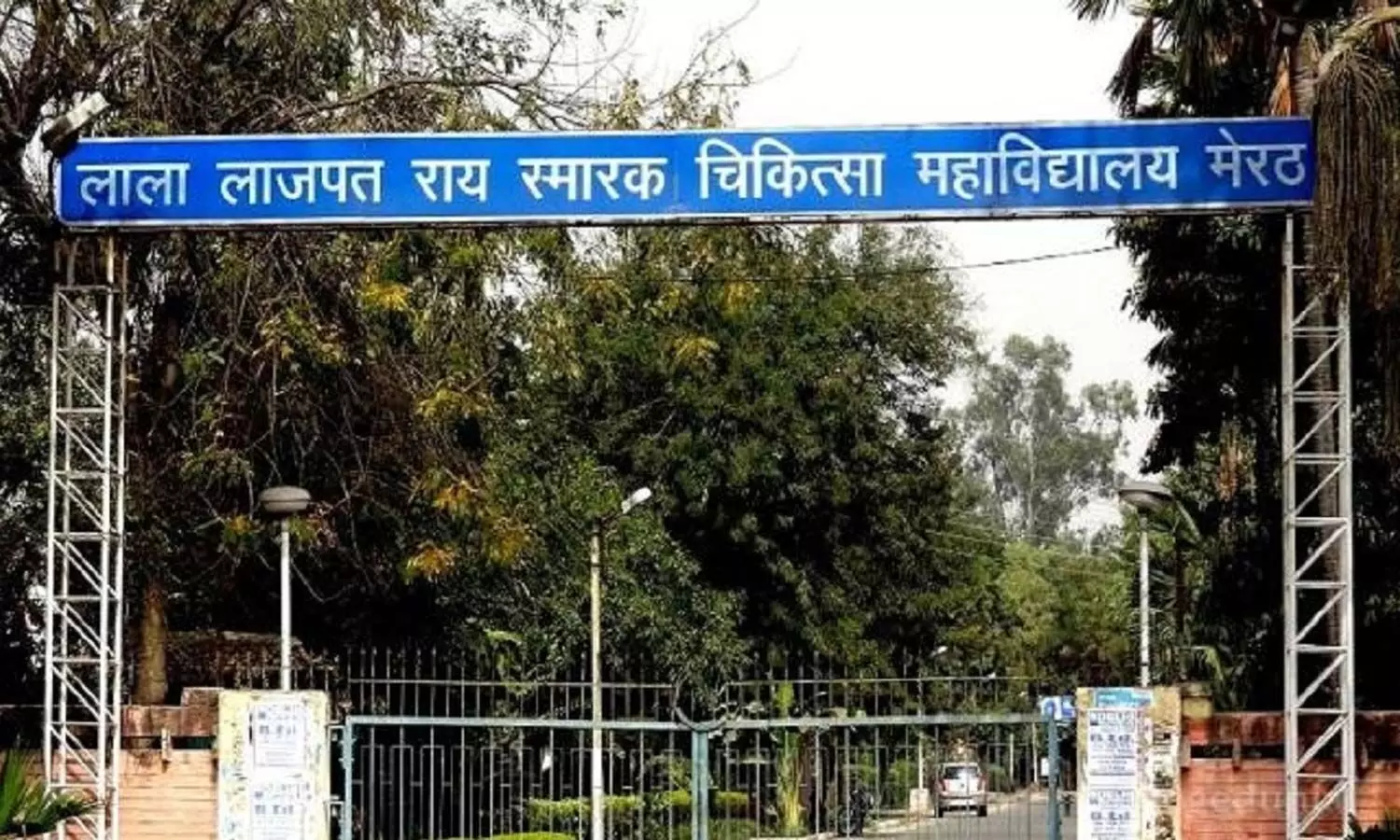 Meerut - A bizarre event took place at Meerut Medical College in Uttar Pradesh on Friday when a troop of monkeys snatched some test samples of the Corona virus from a lab technician and ran away. The the incident came to the notice of the people after a video became viral on social media platforms.
In the video, some monkeys can be identified who were sitting on the branch of a tree and chewing a sample collection kit some fragments of the samples were identified lying scattered below the tree.
Read Also: Meerut: Private Lab wrongly diagnoses 6 as corona patients, likely to lose license
It was reported that the lab technician had blood samples of 3 corona virus-infected suspects. The incident has raised fear among the residents because the corona virus samples are still assumed to be with the monkeys.

Mr. S.k Garg, principal of Meerut Medical College informed media persons that the samples do not belong to Corona suspected patients, and the blood samples were collected for routine tests. He assured that the samples taken away by the monkeys were not coronavirus swap test samples.
The doctors have collected the samples from the patients again after the incident took place; however, India Today reports, Chief Superintendent, Dr. Dheeraj Balyan has issued a statement confirming that the monkeys snatched the samples of suspected Covid-19 patients. He further informed that after the incident, the lab technician connected with the case has filed an official complaint about the incident and reported that three blood samples were snatched away and destroyed by the monkeys when he was passing through the campus. The investigation regarding the incident is still going on.
Read Also: UP: Doctor on Covid duty beaten up, told to vacate house by landlord