Nayati Healthcare all set to fight COVID-19 gears up its medical units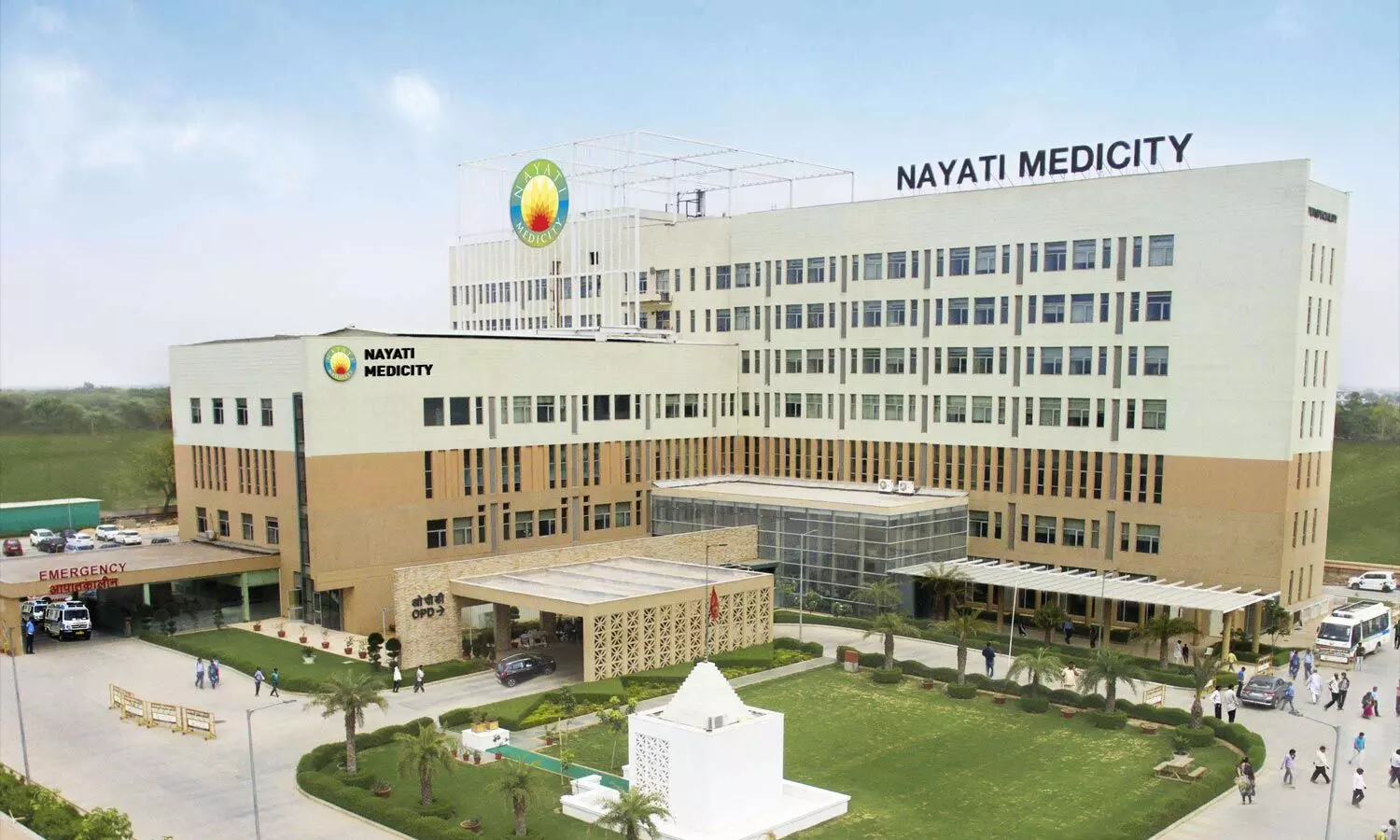 Nayati has dedicated 200 beds at its flagship hospital, Nayati Medicity Mathura, in order to effectively treat the COVID-19 patients in the region.
Mathura: The largest private medical care provider in Uttar Pradesh, Nayati Healthcare has geared up all its medical centers to fight the COVID-19 pandemic. The Mathura-based group has announced various measures that it is taking to treat patients amid the coronavirus outbreak.
Nayati has dedicated 200 beds at its flagship hospital, Nayati Medicity Mathura, in order to effectively treat the COVID-19 patients in the region. These 200 beds include 102 dedicated HDU and ICU beds, along with 98 isolation beds.
According to the group's Chairperson and Promoter Niira Radia, it is a part of Nayati's strategy to effectively handle the day to day increasing number of COVID-19 patients in Uttar Pradesh, which is currently among the top 5 coronavirus affected states in the country.
Nayati Healthcare
Chairperson also said that the responsibility of dealing with such a pandemic is shared equally by the public healthcare system and the private medical care providers.
"Considering the steep rise in the number of Coronavirus cases in the country and Uttar Pradesh contributing substantially to those numbers we are fully geared for treatment of COVID patients at Nayati Medicity Mathura and Agra," said Niira Radia.
She added, "Being the only advanced critical care center in the region, we have reoriented our centers and teams in wake of coronavirus pandemic. We have segregated and equipped ourselves with 102 ICU beds, and 98 isolation and high dependency beds."
According to Radia, the group is equipped to serve over 1500-2000 COVID-19 patients in an 8/12 week period, which includes critical care too. "Three levels of triaging have been prepared and patients in triage are being screened in separate zones being set up. In the first phase, a 70-bed isolation area will be which has ICU beds equipped with ventilator and ECMO," she explained.
At Uttar Pradesh government's behest, Nayati Hospital Agra has been converted into a Level 1 Quarantine Centre. Level 2 and Level 3 coronavirus cases will be handled by Nayati Medicity Mathura, which is a 377-bedded comprehensive super specialty quaternary care hospital. The Medicity has 7 centers of excellence and 14 specialty departments, including a 'state of the art' cancer care center.
Nayati chairperson Niira Radia also revealed that the 1200 medical professionals at Nayati are displaying a strong commitment towards fighting the menace together. "For the same purpose, the Nayati Campus, which is the home to Nayati doctors and paramedics, will serve as a satellite campus providing lodgings and food to the external teams," she said.
Nayati Healthcare has developed and implemented an isolation process for COVID-19 cases, in order to fight the virus effectively. The healthcare provider is also ensuring that the functioning of the hospital emergency services and other essential services are not affected under any circumstances.
The same has been achieved through various measures, including the segregation of lifts and other facilities so that patients arriving for emergency treatments do not face any difficulty.