UP doctor gives his own samples to meet Covid-19 test target, video goes viral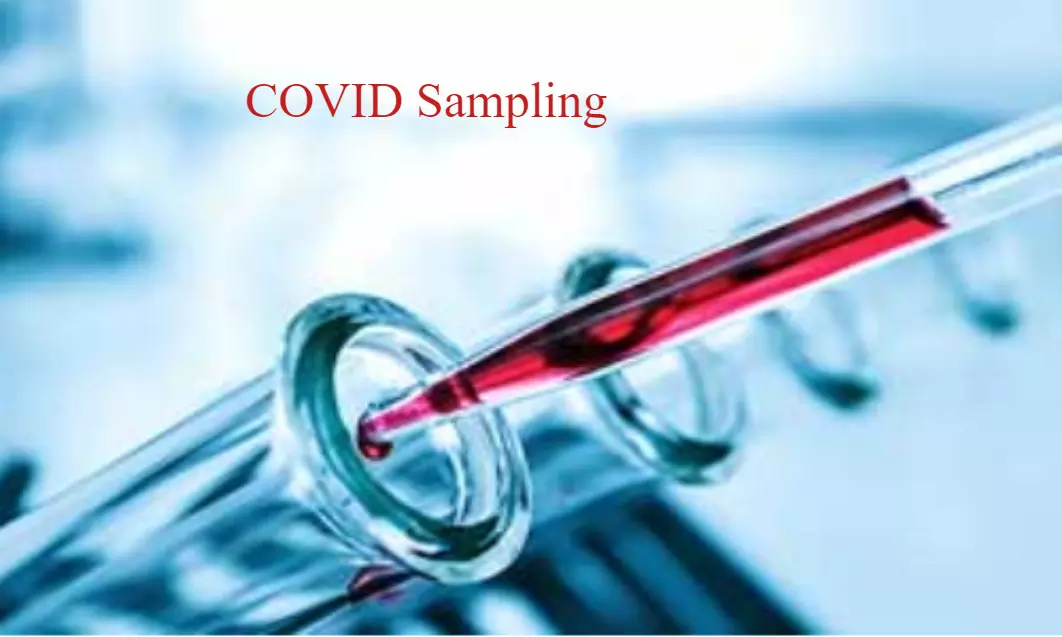 Uttar Pradesh: The alleged threat of termination of the contract compelled the doctors attached to the Community Health Centre (CHC) of Mathura district to allegedly resort to unethical practices, wherein, a doctor was found giving swab samples from his nose and throat in order to meet the daily testing target for COVID-19.

The act was caught in a video that soon went viral, showing the doctor giving his own specimens for at least 15 times for COVID testing.
In the video, a person is seen collecting samples from the doctor's nose and throat in order to meet the target of 1500 sample testing in a day. The video also shows another person who tried to discourage the doctor from doing so and advised him not to give so many samples of his own as it can put him into trouble. It further shows the doctor himself admitting that he was using his own samples unethically in order to achieve the targets instead of collecting it from the locality.
At least 15 samples were registered under fake names in order to achieve the daily target of testing.
Taking cognizance of the viral video, the district health authorities have started an investigation in the matter.
Following the video surfaced on social media, questions are being raised about whether this has become a common practice in health facilities. People are raising their concerns regarding faulty sample collection for COVID testing and are asking whether such incidents can be a reason for the rapid increase in COVID cases UP.

Talking to The New Indian Express, one of the doctors claimed that they were compelled to adopt such unethical means, and have to send fake samples to meet the daily target, as the authorities are allegedly threatening them with the termination of the contract if the daily testing targets are not met.
They further alleged that in case if the patients do not show up for COVID testing, they are often left with no other choice but to create fake samples in order to save themselves from disciplinary action.

The state has already registered more than 3 lakh confirmed COVID cases and the number of deceased are reportedly more than 5000. UP has reportedly conducted 86 lakh tests, which is one the highest number of testing conducted in a state in India.
Source : with inputs