UP: 40-year-old Impersonator found working as doctor at Noida Private hospital; arrested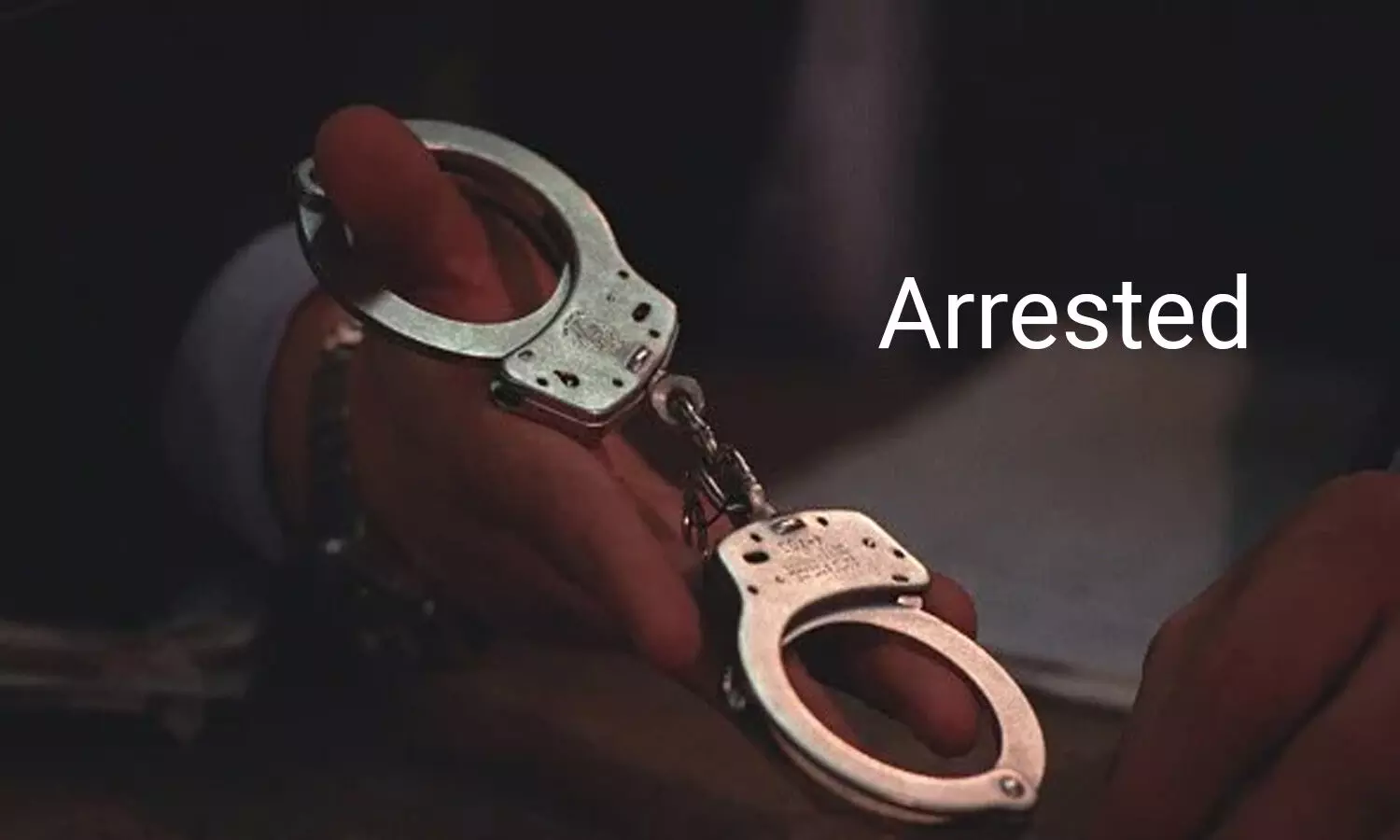 Noida - A 40-year-old man has recently been arrested by the police from a private hospital in Greater Noida for allegedly impersonating and working as a doctor without a license and issuing fake medical certificates.
He was practising as a doctor allegedly on forged documents, the police told PTI adding that the accused, a resident of Ghaziabad, had got the documents forged in 2017 and was practising the allopath branch of medicine at the hospital in Bisrakh area.
According to a recent report by HT, the man was working as a medical practitioner without a license and running the private hospital illegally for the past few years. The matter had come to light when a complaint was filed against the suspect by a retired colonel.
"My son and daughter-in-law were involved in a domestic dispute in 2017. My daughter-in-law had produced a medical certificate signed by Thakur from a private hospital in Sector 68 alleging that she had been assaulted and suffered injuries. My son even went to prison for four months because of the assault allegations as well. However, when we checked with the health department at that time, we found that there was no such registered hospital in that area," said Colonel (retd) JR Sharma, in his complaint to the police.
Sharma said that his family then registered a complaint with the Medical Council of India (MCI), and it was later found that the medico-legal certificate produced in the case was forged.
Read Also: Punjab: HC stays arrest of 2 doctors booked for making fake COVID reports
"Accused Rakesh Kumar Thakur, around 40, was arrested from Chaturbhuj Hospital on Sunday. He was wanted in case of forgery of medical documents which were prepared three years ago," a police spokesperson informed the news agency.
Police officers further informed HT that their initial probe found Thakur to be a quack. " He is not a registered doctor and was arrested from a hospital in Greater Noida which he was running illegally. We checked with the MCI and he was not registered with them. He had also issued a fake medical certificate in an ongoing case," said additional deputy commissioner of police, zone 2, Ankur Aggarwal.
An FIR has been lodged against Thakur at Phase 3 police station. He has been booked along with his compounder under Indian Penal Code sections 419 (cheating by personation), 465 (forgery), 195 (giving or fabricating false evidence), 196 (using evidence known to be false), 197 (Issuing or signing false certificate) and 34 (Acts done by several persons in furtherance of common intention) of the Indian Penal Code. Besides, charges under relevant sections of the Indian Medical Council Act have also been pressed against the accused, police informed PTI
Further proceedings are underway, they added.
Read Also: 62 year old BAMS practitioner, mastermind in over 50 murders; Arrested
Source : with inputs