We have to prove we worked: 14 UP doctors resign alleging misbehaviour, mental harassment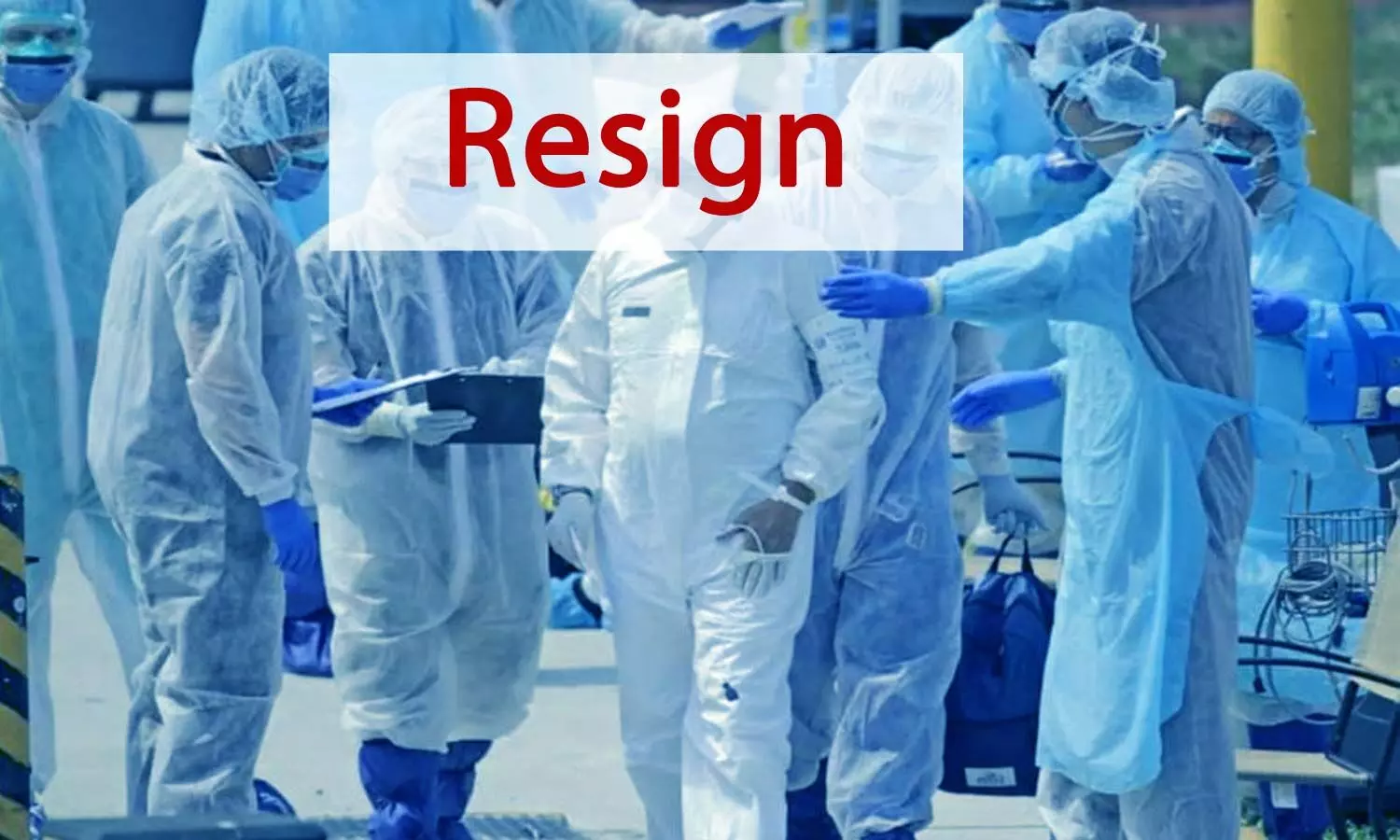 UNNAO: As many as fourteen doctors working at community and primary health centres in Uttar Pradesh's Unnao have tendered their resignation alleging misbehaviour and mental harassment by administration officers over COVID-19 work.
According to the NDTV report, the doctors stated that despite working hard in the pandemic, punitive action and bad behavior is being meted out to doctors without any basis.
The doctors, however, assured that they will not let their COVID-related work be affected till talks are going on with the district magistrate and the chief medical officer over the resignations.
Also Read:Delhi: Humiliated by SDM over deputing BDS staff, Covid duty doctor resigns

Of the 14 doctors, 11 signed on a joint resignation letter and visited the office of Unnao's chief medical officer on Wednesday evening to hand it over to his deputy. The doctors claimed in the letter that despite slogging hard during the ongoing pandemic, they're being subjected to punitive action, reports News18
They also forwarded a copy of their resignation letters to the additional chief secretary (Health), director general (Health) and other senior officers.

"We will not fight under the banner of Provincial Medical Services (PMS) association. This is our fight. The DM and CMO misbehave with us even after we have been working in limited resources in rural areas for the past one year. Instead of cooperating, administration officers misbehave with us," Dr Sanjiv alleged.
"Our work is being reviewed by the sub divisional magistrate (SDM) and block development officer (BDO) level officers," he added.
The agitated doctors claimed that their salaries were also withheld several times.
However, Chief Medical Officer (CMO) Ashutosh Kumar refuted all the claims and said all the doctors have returned to their work.
"We don't talk like that. We all will work together," Kumar said.
"We had spoken to them last evening itself and they had taken back their decision in the night itself. They met with me today. I listened to their problems and gave them solutions and have assured them their concerns will be attended to. We spoke in a cordial manner. This was an internal matter," district magistrate Ravindra Kumar said in a statement.
"The problem is that our teams are working round the clock, but it seems we are being marked out for 'not working'. The DM, other officials, even the SDM and the tehsildar are all supervising us and holding review meetings. Our teams leave at noon, track and isolate Covid positive patients, get sampling done, distribute medicines and then, once we are back, we get calls from SDM asking to come for review meetings. Even if someone is posted 30 km away, he or she is bound to travel all the 30 km for these review meetings. We have to prove that we have worked. It seems it is being suggested that because we are not working, the Covid infection is spreading," said one of the doctors who signed on the resignation letter, quotes NDTV
Meanwhile, the doctors said they will decide on the future course of action after meeting the chief medical officer and the district magistrate
Also Read:Considering anaesthesia dept doctors demand, SMS medical college employs other residents in COVID duty
Source : with inputs