Considering anaesthesia dept doctors demand, SMS medical college employs other residents in COVID duty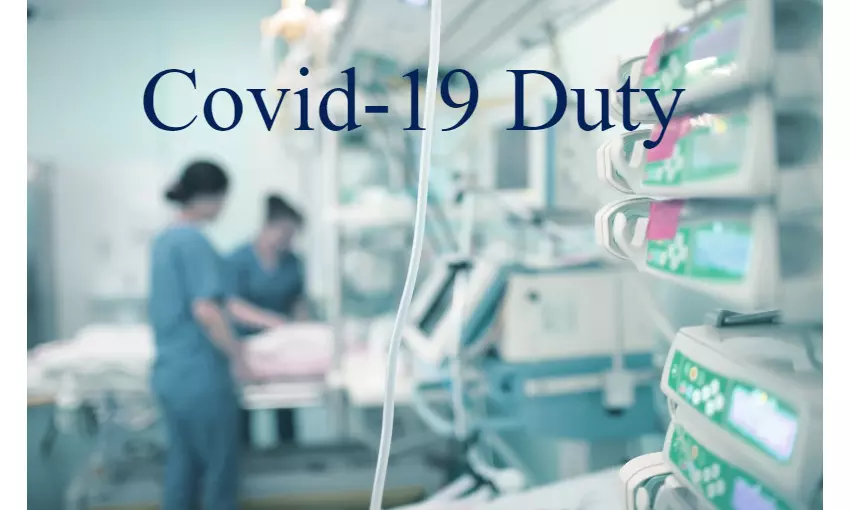 Jaipur: In a relief to the resident doctors from the anaesthesia department of SMS Medical College, the authorities have now roped in residents from other departments in COVID-19 duty.

Medical Dialogues team had earlier reported that overburdened with COVID duty, night duty, and routine work, the doctors of the anaesthesia department of SMS Medical College in Jaipur had approached the administration requesting them not to discriminate in terms of distribution of duties and to provide some relaxation to them.
The resident doctors had pointed out that as per government order, residents of all departments are to be engaged in COVID-related duty, but residents of the anaesthesia department were repeatedly being given duty. The anaesthesia department residents had demanded that the residents from other departments should also be given suitable duty.
The doctors had even written a letter to the Sawai Man Singh (SMS) Medical College principal alleging discrimination against them.
While acknowledging that anaesthesia doctors are specialists in intensive care and are capable of handling ICU better than many other departments, the doctors had stated that other departments like surgery and neurosurgery are capable of incubating patients and looking after ICUs. Hence, they should also be deployed in COVID duties.
Also Read: Rajasthan: Resident doctors allege discrimination in assigning COVID duties, threaten to quit

Taking note of the concern, the authorities have now decided to employ doctors of other departments as well for COVID duty.
Expressing her contentment over the decision of the authorities to include other doctors equally in the fight against COVID, one of the doctors of the anaesthesia department of SMS Medical College told Medical Dialogues, " After we submitted our letter to the authorities and explained that the doctors of anaesthesia department have been overburdened by work, now, to our great relief, the doctors of other department have also been posted in COVID duties. Of course, as patients with different degrees of respiratory distress are to be check constantly, anaesthesia residents have to be employed in ICUs, and hence, we will still have to face a lot of pressure but now we will have additional support from the doctors of other departments also."