29,648 PG Medical Seats in India: National Health Profile 2018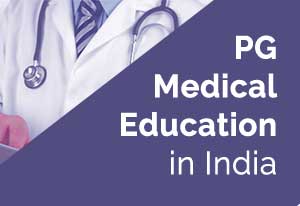 As per the NHP, as
on
December 2017, there were 3814 PG Diploma seats and 25,834 for MD/MS courses. The same number for super-specialization stood at 2351, however, the document added that the list was incomplete
Human Resources for Health is the most important building block of public health. Availability of an adequate number of human resources with suitable skill mix and their appropriate deployment at different levels of health care set-up are essential for providing effective health care services for the population.
Recently published National Health Profile ( NHP) 2018 indeed provides a concise summary of the status of healthcare infrastructure including the availability ( or the lack thereoff) of the Human resources of Health in the country
Read Also: 10.5 Lakh Allopathic Doctors in India, 7.75 Lakh AYUSH, 2.5 lakh Dentists: National Health Profile
Correspondingly, the document also summarises the medical education infrastructure in the country, throwing light on the number of MBBS as well as PG Medical courses running the country.
Read Also 476 Medical colleges in India, 52,646 MBBS Admissions done in 2017-18: NHP
With regards to the PG Medical courses, NHP draws data from the courses offered by various medical colleges which are recognized by the Medical Council of India. The PG courses under the MCI as broadly categorized as PG Diploma, MD/MS and super-specialized courses under DM/Mch qualifications.
As per the NHP, as on December 2017, there were 3814 PG Diploma seats and 25,834 for MD/MS . The number of super-specialization stood at 2351, however, the document added that the list was incomplete
In terms of specialization, Maximum number of  courses are being run under the field of Anaesthesia ( 639 Diploma seats and 2375 MD seats ), followed by gynecology and obstetrics ( 675 Diploma and 1969 MS seats)
Check out
PG Diploma Courses




S.no


Type 


Course name


Number of seats across country




1


Diploma


Dermatology, Venereology & Leprosy


131




2


Diploma


Anaesthesia


639




3


Diploma


Child Health


547




4


Diploma


Clinical pathology


254




5


Diploma


Forensic medicine


24




6


Diploma


Health Education


20




7


Diploma


Community Medicine


11




8


Diploma


Health Administration


6




9


Diploma


Obstetrics & Gynaecology


675




10


Diploma


Ophthalmology


339




11


Diploma


Orthopaedics


305




12


Diploma


Oto-Rhino-laryngology


213




13


Diploma


Physical Medicine &
rehabilitation


10




14


Diploma


Psychological medicine


134




15


Diploma


Public Health


90




16


Diploma


Radiotherapy


29




17


Diploma


Radio-Diagnosis


286




18


Diploma


Sports Medicine


6




19


Diploma


TB & Chest Diseases


95






Total




3814




Source: Medical Council of India
 MD/ MS Courses




s.no


type 


course name 


Number of seats across country




1


MD/MS


Anaesthesiology


2375




2


MD/MS


Aviation Medicine/ Aerospace Medicine


17




3


MD/MS


Bio-Chemistry


629




4


MD/MS


Dermatology, Venereology
& Leprosy


708




5


MD/MS


Forensic Medicine/ Forensic
Medicine & Toxicology


410




6


MD/MS


General Medicine


3121




7


MD/MS


Hospital Administration
& Community Health
Administration


47




8


MD/MS


Immuno Hematology &
Blood transfusion


66




9


MD/MS


Microbiology


898




10


MD/MS


Paediatrics


1639




11


MD/MS


Physical Medicine & Rehabilitation


61




12


MD/MS


Physiology


810




13


MD/MS


Psychiatry


625




14


MD/MS


Radio Diagnosis/Radiology


1189




15


MD/MS


Radiotherapy


299




16


MD/MS


Social& Preventive Medicine/ Community Medicine


916




17


MD/MS


TB& Respiratory Diseases/ Pulmonary Medicine


478




18


MD/MS


Anatomy


816




19


MD/MS


Obstretics & Gynaecolog


1969




20


MD/MS


Ophthalmology


1156




21


MD/MS


Emergency Medicine


81




22


MD/MS


Pathology


1524




23


MD/MS


Pharmacology


829




24


MD/MS


Nuclear Medicine


34




25


MD/MS


Sports Medicine


10




26


MD/MS


Transfusion Medicine


12




27


MD/MS


ENT


777




28


MD/MS


General Surgery


2877




29


MD/MS


Orthopaedics


1461






Total




25834




Source: Medical Council of India
DM/MCH Courses




s.no


type DM/MCH


course name


Number of seats across country




1


DM/MCH


Cardiology


324




2


DM/MCH


Clinical Pharmacology


24




3


DM/MCH


Endocrinology


79




4


DM/MCH


Gastroenterology


131




5


DM/MCH


Neonatology


45




6


DM/MCH


Nephrology


128




7


DM/MCH


Neurology


232




8


DM/MCH


Oncology


91




9


DM/MCH


Head and Neck Surgery


7




10


DM/MCH


Cardiac - Anaes


43




11


DM/MCH


Pulmonary Medicine


27




12


DM/MCH


Rheumatology


14




13


DM/MCH


Cardio Thoracic Surgery


83




14


DM/MCH


Cardio Thoracic vascular
Surgery


108




15


DM/MCH


Endocrine Surgery


7




16


DM/MCH


Neuro Surgery


242




17


DM/MCH


Plastic Surgery


193




18


DM/MCH


Surgical Gastroenterology/
G I Surgery


51




19


DM/MCH


Surgical Oncology


88




20


DM/MCH


Thoracic Surgery


34




21


DM/MCH


Urology/ Genito Urinary
Surgery


225




22


DM/MCH


Vascular Surgery


12




23


DM/MCH


Paeditric Surgery


163




Source: Medical Council of India
Note: Regarding other Specialities and Superspecialities, data is not available
For state wise division of the courses, click on the following link
http://www.cbhidghs.nic.in/WriteReadData/l892s/Chapter%205.pdf