States should take responsibility of doctors Shortage: Nadda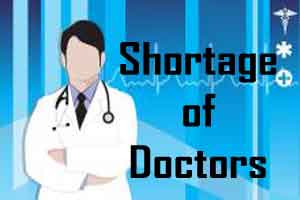 Union Health Minister J.P Nadda in a recent press statement clearly implied that respective state governments should take up responsibility for healthcare infrastructure including shortage of doctors, more specifically noted in the rural areas.
Nadda further implied that the states should also focus on setting up and equipping one facility at a time. Each state government should focus on raising only adequate healthcare infrastructure after mapping their area requirements. The 'right facility at the right place' policy is important. Also, a more rational placement procedure to ensure equal distribution of medical professionals should be done in India.
Nadda also emphasized on the fact that doctors don't prefer to work in the rural areas. As a result, distribution of doctors is disproportionate. While one OPD with a not-so-high patient footfall will have 4 doctors to serve, in contrast, an OPD of 400 patients may have only one doctor in a rural area. This fact highlights that doctors placements should be streamlined properly.
Accompanied by Union Minister of Labour and Employment Bandaru Dattatreya and Punjab BJP chief Vijay Sampla, Nadda said to the Tribune that the Health Ministry was contemplating promoting telemedicine in the country to curb the shortage of doctors.
Presiding over a function organized here by the Punjab chapter of Indian Medical Association (IMA), the association has also shared their concern about security of doctors here. They cited a case of a mob attack on a doctor when a patient lost her newborn. The association alleged that the doctor was subject to police harassment, as an FIR was lodged even before a medical board was formed to look into the matter. However, Nadda did not comment on the issue considering it a state subject, where he was helpless to intervene.
Nadda said to TOI that the government was in the process of tweaking norms for opening up new medical colleges in the country so that their number could be increased without compromising on quality. He said the Union health ministry was also planning to set up super-specialty blocks in every medical college and it would be a major step in increasing the net and intensity of tertiary care.