Stent Overpricing: 20 Hospitals told to refund Rs 52 lakhs to 80 patients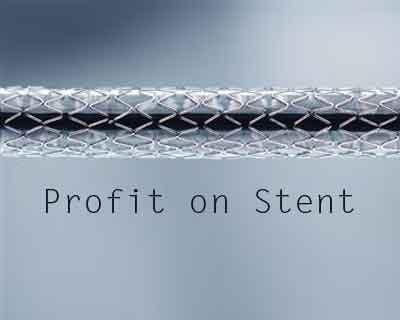 Ahmedabad: Since the government came out with a cap of stent prices , sleuths of drug authority in the country have been out on hunt to prevent hospitals across the country from unnecessary profiteering in the sale of cardiac stents.
TOI reports that in one such raid, the food and drug commissionerate has asked these 20 leading hospitals in Gujrat to refund the extra amount to the patient with immediate effect. The daily adds the extra money amounts to Rs 52 lakh,  which to be paid to some 80 patients on account of overpricing of some 120 cardiac stents .The Gujarat FDCA team visited these hospitals and inspected the accounts, receipt books and patient records of the cardiology department, coming to know about the overpricing.
Food and drug commissioner HG Koshia, while post the NPPA ceiling, while the prices of drug eluting stents (DES) and bioresorbable vascular scaffolds (BVS) at 31,080 including VAT and bare metal stents (BMS) at Rs Rs 7623 including VAT, many hospitals were found charging extra prices.
"We found that in certain cases, doctors had implanted multiple stents in a single patient," says Koshia.
A senior FDCA official told
TOI
, "Most stents were sold at profit margins between 275% and 400%. Most of the records revealed a large number of DESes, which were sold at an average price above Rs 1 lakh, while BMS were sold an average price of Rs 47,065,".
The official added, "If a patient discovers that the hospital is charging extra on cardiac stents, they can inform us or simply email us and we will help," an FDCA official told the daily.