Stepathlon along with renowned epidemiologist to Conduct Mental Health Study in India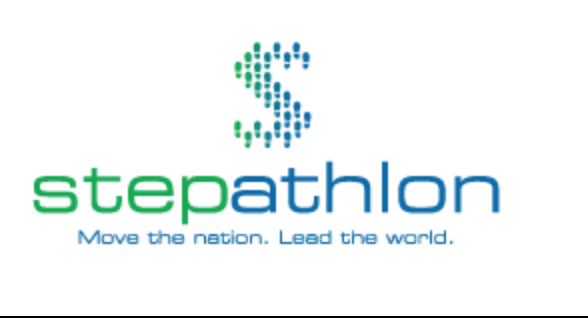 Stepathlon Lifestyle Pvt Ltd
,
 wellness company in association with internationally renowned epidemiologist, Professor Maximilian de Courten will conduct a mental health survey on corporate employees across India. The survey will measure and evaluate the impact of physical exercise on three major aspects of mental health: Stress, Anxiety and Depression.
This study comes at an opportune time as psychological welfare appears to be a growing area of concern in the workplace. According to an Assocham Study conducted this year, nearly 42.5% employees in the private sector suffer from general anxiety disorders. The rate of emotional problems such as stress and depression has increased by 45-50% in just the last eight years. Another study found that one out of every five people in India suffers from some form of mental disorder, which prevents the individual from functioning optimally and contributing to his/her community. Further, it is estimated that mental health-related costs will contribute to economic losses to the tune of $6.2 trillion between 2012 and 2030.
The study will use a combination of the 
DAS 21
 and the 
Wellbeing Scale,
 and aims to measure and evaluate what contributes to poor or sound mental health, ranging from the amount of physical activity, fruit & vegetable consumption, to hydration and even the benefits of being more active with colleagues or family.
Commenting on this, 
Mr.
Ravi Krishnan, CEO, Stepathlon Lifestyle Pvt Ltd,
 said, "We at Stepathlon have been working to create an ecosystem that promotes wellness amongst corporates. We are taking this initiative a step further, by enabling our participating companies to understand where their employees stand when it comes to their mental wellbeing. With this survey, companies will be able to understand the stress levels of its employees, thus giving them an opportunity to address this very real issue."
Dr. Maximillian de Courten
, who brings with him the specific technical knowledge says, "My team and I are extremely excited about working with Stepathlon to understand the root causes of this insidious disease, and working on ways to contribute positively to this much needed task."
Established in 2012, Stepathlon works towards improving employee health and wellbeing through the 100 Day Race, a mass participation corporate event that encourages employees to walk 10,000 steps a day.
Dr Professor de Courten is a Global Public Health expert with substantial experience in interventions ranging from the pathophysiology of non-communicable diseases, clinical trials, community-based programs to international government policies for chronic disease control. He is currently Professor and Director of the Centre for Chronic Disease Prevention and Management (CCDPM) At Victoria University, Melbourne Australia
This year Stepathlon will be conducting a scientific mental health study before and after the 100 day event, enabling an assessment of any changes that occur on its participants.
You can check out the details on stepathlon at:-
http://www.stepathlon.com