Strike Called off: Delhi Government to releases funds after 450 Doctors threaten mass suicide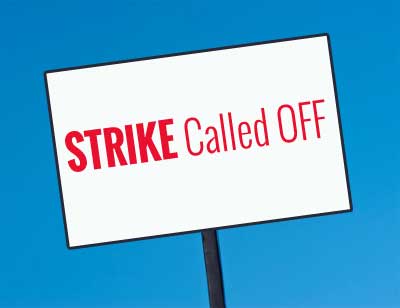 New Delhi: The aggrieved doctors of Hindu Rao Hospital, who threatened a mass suicide have finally got relief as the Delhi Government has released the funds for the payment of their salaries which were due since 4 months.
The doctors, via an official letter, had appealed the President of India asking for permission to commit suicide after being financially broken. The doctors had pointed out that they were unable to meet their day to day needs including meals, rent and household requirements.
Consequently, the doctors called off the strike. The Medical Dialogues team had earlier reported that the resident doctors and interns at the hospital, who went on a token strike over delay in payment of their salaries, had gone to indefinite strike.
They were not given the salary for the last three months. During the course of protests, they were demanding salaries for at least two months so that they can call the strike off and that their salary should come on time in the future. They even wrote a letter to the President of India where they sought permission to commit mass suicide by 450 resident doctors,
Read Also: With no Salary relief in sight: Hindu Rao Hospital Doctors resort to Indefinite Strike
In a press note issued by the Resident Doctor's Association of the institution, the medicos informed about the calling off of their strike.
The letter mentioned that 'the strike has been called off as the registered doctors will get their salaries in their bank account and their other demands will be sorted soon. All the doctors on strike will return to work from today.'
"The hospital administration and the NDMC authorities have assured that no such negligence will be done in future from their ends," the press note further added.
The Delhi government had released around Rs 206 crore to the NDMC.