................................ Advertisement ................................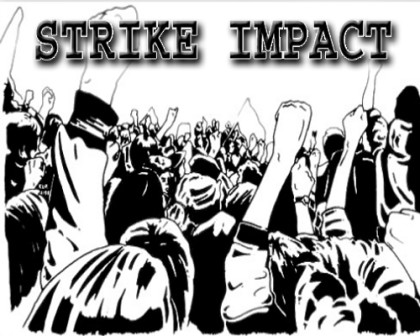 Post the"Asahayog Andolan" launched by 1200 junior doctors under the banner of MP Central Junior Doctors Association, the Madhya Pradesh Health Minister had agreed to meet most of their demands.
Representatives of MP Central JDA  had a long deliberation with the Medication Education Minister, Principal Secretary, Health and Director Medical Education, yesterday, putting forward their demands. These official authorise in turn met with the CM, Principal Secretary Finance and Chief Secretary, Madhya Pradesh to present the demands of the resident doctors. As a result of the long meetings and deliberations, following points have been highlighted by the minister.
The stipend of resident doctors will increase approximately by almost 50%. Earlier the stipend stood at Rs 30,000 ,Rs 31,000  and Rs 32000 for 1st year, 2nd year and 3rd year PG students. This has been revised to Rs 45000 for 1st year students, Rs 47,000 for second year students and Rs 49000 for 3rd year students.
The stipend for interns has been increased from Rs 6000 to Rs 9000
A dedicated purchase committee with be setup in hospitals to handle all the purchase of medicines as well as equipments. Moreover, a nodal officer shall be appointed for  maintaining the AMC/CMC of equipments
Local administration will be strengthened to take measure for security of doctors and invoke the provisions of Doctor's Protection Act in case of acts of violence against medical professionals
The deans of respective colleges shall be given directions to make hostel provisions. Rs 42 Lacs is reported to be assigned for the same.
Post MBBS compulsory rural service still stands. However, the government has agreed to include this as a part of the 3 year rural service that doctors have to do to become eligible to be counted under the assistant quota for PrePG. This quota currently stands at 28% of total seats in the state.
No changes in the bond has been made. However, it is proposed that if a student is selected in PG or super-specialialty courses of Mch, DM, or DNB. students don't have to submit a bank guarantee, but merely an affidavit to the effect. The students may now have an option to complete their PG rural service post super-specialisation, thus no longer being a hindrance in the process of education.
As told by Dr Girish Chaturvedi, President, MP Central Junior Doctors Association, an order confirming the above will come in 15 days, after the above demands have been passed in the state cabinet meeting.
Meghna A Singhania is the founder and Editor-in-Chief at Medical Dialogues. An Economics graduate from Delhi University and a post graduate from London School of Economics and Political Science, her key research interest lies in health economics, and policy making in health and medical sector in the country.
She can be contacted at meghna@medicaldialogues.in.
Contact no. 011-43720751
................................ Advertisement ................................
................................ Advertisement ................................
0 comment(s) on Strike Impact : MP government gives into doctors demands