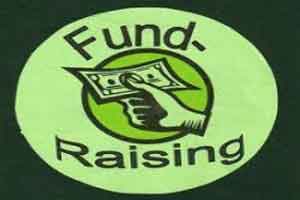 Drugmakers Sun Pharmaceutical Industries and Glenmark Pharmaceuticals have recently announced plans to raise funds.
Glenmark Pharmaceuticals is focused towards raising funds for expansion plans and setting up new manufacturing units by raising funds amounting to Rs 3,300 crore.
As implied by a report in the business line, the company aims to redirects these funds for further growth in business and marketing network (both in domestic and overseas market), strengthen its manufacturing infrastructure and R&D, as well as introduce new products across various markets.
On the other hand, Sun Pharma through its subsidiary Sun Pharma Laboratories is already reported to have raised 1000 crore. The company is likely to direct this fund to do internal restructuring, as further implied in a report by business line.
The issue came forth in recent reports in the media. As confirmed by TOI, The US Food and Drug Administration (FDA) warning letter issued to Sun Pharma highlights serious concerns of sterility assurance in medicines, possibility of microbial contamination and ceiling leaks, as part of the manufacturing lapses at its Halol facility.
The warning letter of December 17 is based on inspections carried out at Halol, a key plant for the company, from September 8-19, 2014. Since the company did not take "sufficient corrective action" after the Form 483 – observations on manufacturing standards – was issued, the warning letter followed after 15 months of the inspection, experts say.
Capex plans (as reported by business line)
"Sun Pharma Laboratories, a wholly-owned subsidiary of the company, has raised, on private placement basis, Rs. 1,000 crore by allotment of 10,000… unsecured redeemable non-convertible debentures of face value ₹10 lakh each," Sun Pharma said in a filing to the BSE. Glenmark Pharmaceuticals, on the other hand, told the BSE that it will raise the money via issue of securities, in domestic as well as foreign markets, to fund its expansion plans, including setting up new manufacturing facilities.
Glenmark is seeking the approval through postal ballot, it said in a BSE filing.
0 comment(s) on Sun Pharma and Glenmark to raise funds