SURGE IN DIABETES CAN HAMPER INDIA'S ECONOMIC GROWTH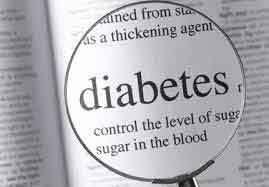 Mumbai: While the World Bank and IMF appreciate India's growth story and economic pundits applaud its adoptive measures, here is a bit of news, from totally unexpected quarters, that can inject some humility into the worldwide marketing efforts of India Inc.

Dr. Avinash Phadke of SRL Diagnostics in Mumbai warns that "The financial burden of diabetes on India over the next 10 years can increase drastically and threaten the productivity level of the workforce in the country and loss of national income."

Economic impact of Type-II diabetes
A recent study from the University of East Anglia showed that diabetes reduces people's employment chances and wages around the world. The study published earlier this year in the journal PharmacoEconomics looked into the economic impact of Type-II diabetes worldwide.

A surprising revelation is that diabetes is not only a large cost burden in the high-income countries, but also in low and middle-income countries - where people with diabetes and their families face high costs for treatment.

"Diabetes affects 382 million people worldwide, and that number is expected to grow to 592 million by 2035 said Phadke and added that diabetes is fast gaining the status of a potential epidemic in India with more than 62 million individuals currently diagnosed with the disease. He pointed out that this would rise to around 79.4 million by 2030.

Dr. Phadke warns that "Diabetes must be made a national health priority, else it will impact India's growth as an emerging economy,".