A rare case of Intestinal Lipomatosis reported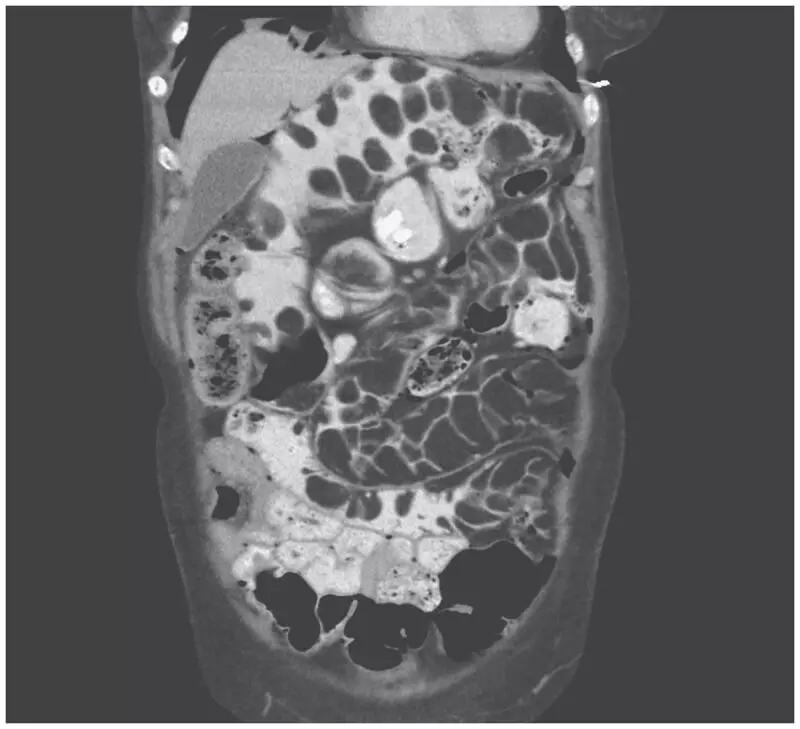 Dr Muhammad Sohail Mansoor and colleagues, at Albany Medical Center, Albany, NY have reported a rare case of Intestinal Lipomatosis. The case has appeared in the New England Journal of Medicine.
Intestinal Lipomatosis consists of diffuse lipomas in various regions from the small to the large bowel. They can remain asymptomatic or present with complications such as Intussusception.Lipomatous lesions of the intestine may be diffusely or discretely distributed. In 90% of cases, these lesions are localized in the intestinal sub-mucosa, but occasionally they extend into the muscularis propria, while up to 10% are sub-serosal. Age of presentation is highly variable, ranging from the neonatal period to the seventh decade of life. Despite its rarity, it can be readily diagnosed by cross-sectional imaging.
A 74-year-old woman presented to the gastroenterology clinic with a long history of bloating and abdominal distention. On physical examination, the abdomen was found to be distended but was non-tender on palpation, with normal bowel sounds. Findings on computed tomography of the abdomen and pelvis were consistent with fat-containing lesions throughout the small bowel. Esophagogastroduodenoscopy showed numerous submucosal masses in the duodenum with a pillow sign (i.e., an indentation of the subepithelial lesion when prodded with biopsy forceps).
Unroofing of the subepithelial lesion on biopsy revealed yellow adipose tissue. Histopathological examination confirmed the presence of mature adipose tissue consistent with lipoma. Intestinal lipomatosis involves multiple lipomas in the small or large intestine. Patients may be asymptomatic or have mild symptoms or present with complications of bowel obstruction or intussusception. No specific treatment is available except for surgical management in severe or complicated cases. Surgery was not offered in this case because of the involvement of the entire small bowel. At the 3-month follow-up, the patient reported a moderate reduction in symptoms after some dietary alterations.
For further reference log on to :
Source : New England Journal of Medicine