Rare case of cecal Volvulus reported in child with congenital dilated cardiomyopathy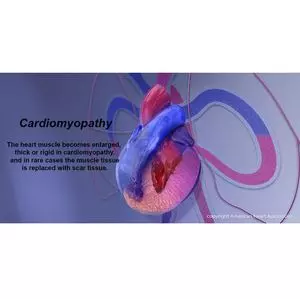 Ahmed E. Shehata and colleagues from the Pediatric Surgery Department, Cairo University, Egypt reported that cecal volvulus should be kept in mind in a child presenting with signs suggestive of intestinal obstruction, according to their case report published in the International Journal of Surgery Case Reports.

Cecal volvulus (CV) is an extremely rare cause of intestinal obstruction in the pediatric age group. Cecal mobility, due to malfixation and malrotation, is the main cause. CV usually presents with constipation, abdominal pain, and distention. Common complications entail strangulation, ischemia, and gangrene.

Cecal volvulus (CV)
in adults constitutes about 1% of the cases and it accounts for about 30% of cases of colonic volvulus. However, it's extremely rare in children, and its true incidence is not known.
Hence, the authors presented a unique case of cecal volvulus in a 3-year-old female with congenital cardiomyopathy.
The patient presented with constipation of 3 days duration, and a history of repeated attacks of bilious vomiting and abdominal bloating. There was no history of colic and her bowel habits were normal before this event. Physical examination revealed dehydration and distended abdomen.
Lab results revealed a total leukocytic count of 3.6 × 109/L, Hemoglobin was 11.1 gm/dl and the platelet count were 343 × 109/L. However, it was exploratory laparotomy which revealed the cecal volvulus, with a band extending from the base of the cecum to the hepatic flexure, with collapsed proximal and distal loops.
Release of the band with detorsion, appendectomy, and cecopexy were performed and the patient did not present with any postoperative complications.
As a result, the authors concluded that "Although CV is a rare cause of intestinal obstruction in pediatrics, it should be kept in mind in a child presenting with chronic constipation and abdominal bloating. Early diagnosis is crucial to prevent the potentially fatal complications of CV. The association of congenital dilated cardiomyopathy and CV should also be kept in mind."
Source : International Journal of Surgery Case Reports