Successful Hip Replacement performed in a Severe Haemophilia patient by Faridabad doctors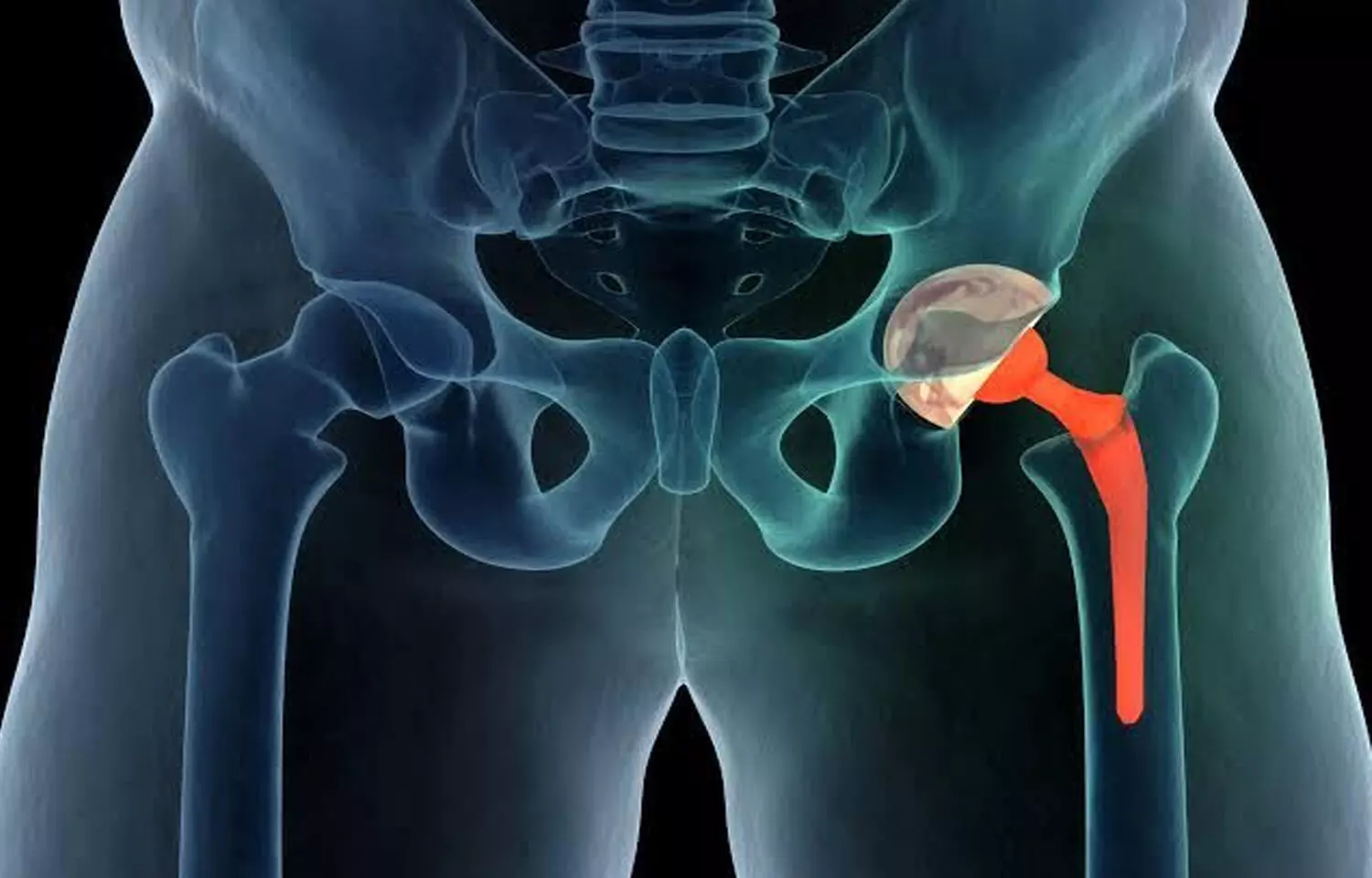 Faridabad: Doctors at a Faridabad hospital performed North India's First Successful Total Hip Replacement on a patient suffering from Haemophilia A disorder.
Ensuring minimal blood loss in a patient of severe bleeding disorder during a long operation like Joint Replacement is a reflection of sheer medical excellence, skill, and advanced technology.
Hemophilia A or classic hemophilia, is a genetic disorder caused by missing or defective factor VIII (FVIII), a clotting protein. Despite the fact that it is passed down from parents to children, about 1/3 of cases found have no previous family history.
Clotting factor replacement therapy has a major impact on the quality of life in patients with haemophilia.
According to history, 28-year-old Arun Kumar Singh from Hamirpur, Himachal Pradesh, was detected with Haemophilia A at birth. Patients with a severe clotting disorder like this experience profuse bleeding following an injury and may have frequent internal bleeding often into their joints, damaging bodily functions. Arun lost his walking ability and was bedridden for the last three months due to uncontrolled bleeding in his hip joints and was living with intolerable pain.
"On investigating, we found that the patient was suffering from a Factor 8 blood deficiency, also termed as Haemophilia A, and had a lot of bleeding around his hip joints. Undergoing even a minor surgical intervention with an underlying clotting disorder like haemophilia poses life-threatening challenges. Once the patient got admitted, we performed a 14-day treatment to stabilize his blood factor deficiency with the help of artificial blood factors. Also, during the surgery, the patient was continuously treated with the necessary clotting process", said Dr. Sumant Gupta, Senior Consultant - Medical Oncology & BMT, HOD - Sarvodaya Cancer Institute.
"In performing surgery on a patient with a severe clotting disorder, time plays an important role. The longer we operate, the more the patient will bleed. Excessive bleeding during the surgery could have been fatal for the patient. The Total Hip Replacement has to be carried out very swiftly without any scope for errors. Therefore, using highly advanced tools, we completed the 30-minute operation in just 15 minutes without compromising the precision and quality of the surgical procedure.
Before implanting the prosthetic hip, when we were cutting off the damaged hip bone, the continuous bleed was repeatedly blocking our visibility at that site. But with years of experience and modern technology, we were able to accomplish this difficult task", said Dr. Sujoy Kr. Bhattacharjee, HOD & Director - Joint Replacement.
"There are very few medical institutions across India that can manage this type of case successfully. It requires an experienced Haemato-Oncology and Joint Replacement team along with high-end technology. We are proud to have highly skilled medical professionals and revolutionary equipment to not only treat but cure patients", said Dr. Vibhu Ranjan Gupta, Group Medical Director, Sarvodaya Hospital, Sector 8.