Women had silver coloured stool- case reported in NEJM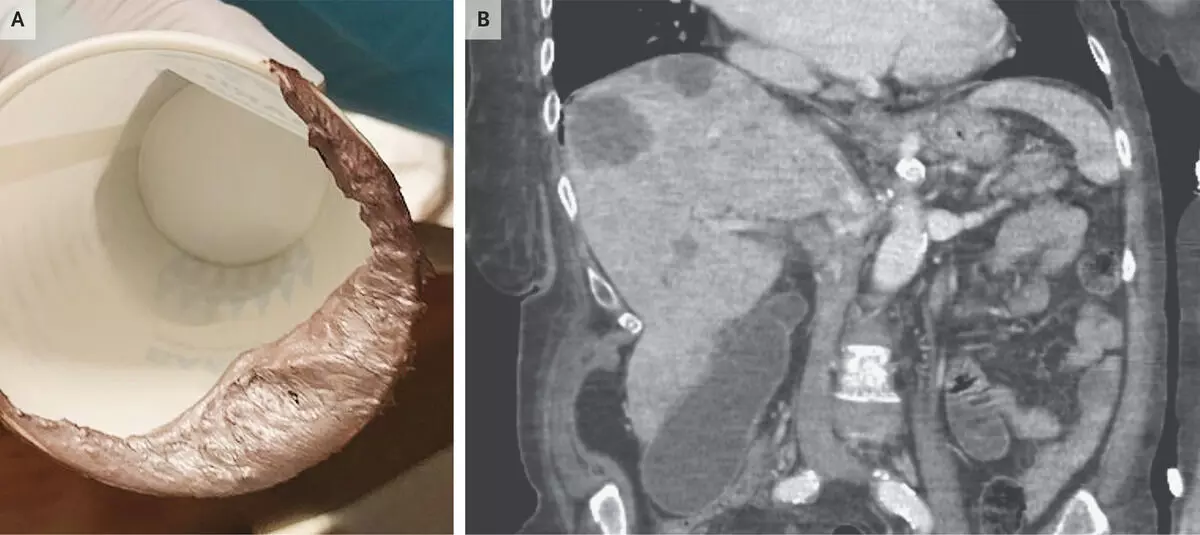 Dr Malik Shehadeh and Dr Emil Oweis at MedStar Georgetown University Hospital, Washington, DC have reported a rare case of silver stool that has appeared in the New England journal of Medicine.
Stool color is generally influenced by what you eat as well as by the amount of bile — a yellow-green fluid that digests fats — in your stool.Only rarely does stool color indicate a potentially serious intestinal condition.Normal stool colors are any shade of brown, tan, yellow or green.The only colors that may be caused by a disease are red, black and white.Dark green may look like black, but dark green is a normal color.
Silver stools were first described by Dr A.M. Thomas, a British pathologist, in 1955. He postulated that melena of an upper GI bleed mixed with pale/clay colored stool will lead to silver stools.
According to the history a 69-year-old woman with metastatic colon cancer presented to the emergency department with a 2-week history of dizziness and unusually colored stool. She had no associated itching or darkening of the urine. The physical examination was notable for jaundice, hepatomegaly, and a diffusely tender abdomen. The rectal examination showed silver-colored stool (Panel A). Her laboratory studies were notable for a hemoglobin level of 7.5 g per deciliter (reference range, 11.0 to 14.5), a total bilirubin level of 4.0 mg per deciliter (68 μmol per liter) (reference range, 0.2 to 1.3 mg per deciliter [3 to 22 μmol per liter]), and an alkaline phosphatase level of 369 U per liter (reference range, 45 to 117).
The Tests of the stool was positive for occult blood. Findings on computed tomography of the abdomen and pelvis included a cecal mass and multiple liver metastases (Panel B). The appearance of silver stool results from a combination of white stool associated with obstructive jaundice and black stool of melena. After a discussion of treatment options with the patient, a decision was made to focus on her comfort. She was discharged home with hospice care.
For further reference log on to:
DOI: 10.1056/NEJMicm2000600
Source : New England journal of Medicine