Perioperative care in lumbar spinal fusion: Consensus statement from ERAS Society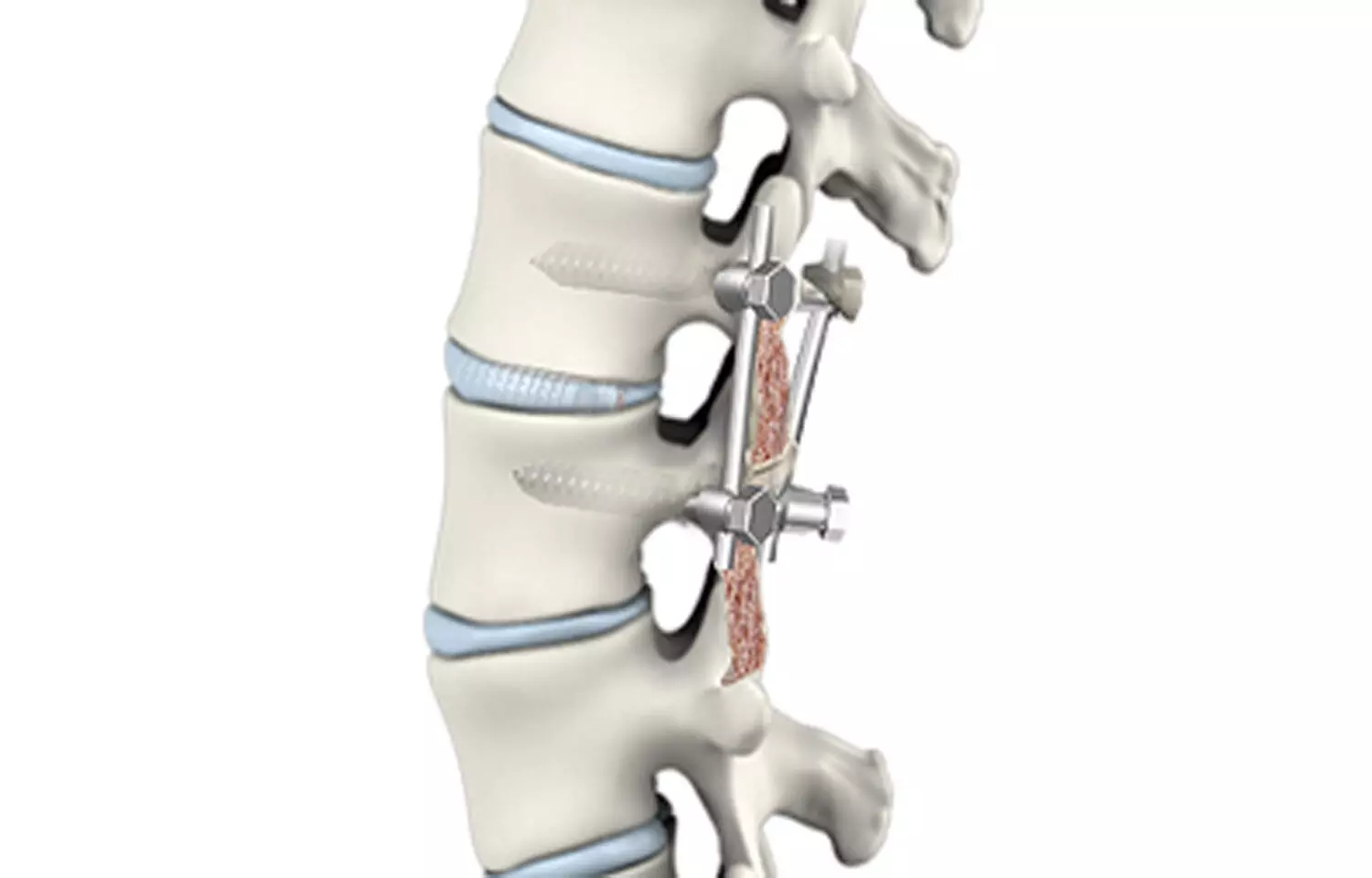 Delhi: The Enhanced Recovery After Surgery (ERAS) Society has released consensus statement for perioperative care in lumbar spinal fusion.
This multidisciplinary consensus review, published in the Spine Journal, summarizes the literature and proposes recommendations for the perioperative care of patients undergoing lumbar fusion surgery with an ERAS program.
Preoperative recommendations
Preoperative patient education is recommended
Patients undergoing lumbar fusion should undergo a preoperative nutritional assessment.
Preoperative nutritional interventions should be offered to patients identified as malnourished.
A combined smoking cessation therapy at a minimum of 4 weeks before surgery is recommended.
Alcohol cessation programs 4 to 8 weeks before surgery can reduce postoperative complications.
Clear fluid should be permitted up to 2 hours and solid foods up to 6 hours before the induction of general anesthesia.
The routine administration of sedatives to reduce anxiety preoperatively is not recommended.
The routine preoperative administration of acetaminophen, NSAIDs, and gabapentinoids as part of a multimodal opioid-sparing analgesia strategy is recommended.
Preoperative anemia should be assessed and corrected before lumbar fusion.
Intraoperative recommendations
A care bundle should be implemented, including administration of a broad-spectrum antibiotic covering S. aureus, and skin preparation using either alcohol-based iodine or chlorohexidine solution.
Antiseptic dressing the night before surgery.
Skin preparation using use of either alcohol-based iodine or chlorohexidine solution.
Modern general anesthesia, including the use of neuromuscular blockade and neuraxial techniques should be used as part of multimodal anesthetic strategies follow local policy and availability.
Normothermia should be maintained peri- and postoperatively through prewarming and active warming of patients intraoperatively.
Surgical techniques should be decided on a case-by-case basis, factoring surgery goals, training, and experience of the surgeon, and the availability of technology at the local institution.
Use of intrathecal morphine, epidural analgesia, locoregional blocks, or wound infiltration with long-acting local anesthetics should be used to improve postoperative pain management.
Intravenous fluids should be maintained near-euvolemic status.
Goal-directed fluid management is not needed for 12 level lumbar fusion but should be considered if signifi- cant patient comorbidities exist.
An early return to a normal diet is recommended and should be promoted.
The routine use of urinary catheters is not recommended for short-segment elective lumbar spinal fusions with or without concomitant decompression. When used, they should be removed within hours of surgery with close monitoring.
Postoperative recommendations
The routine use of multimodal analgesic regimens to improve pain control and reduce opioid consumption is recommended.
Risk assessment for PONV, routine use of multimodal PONV prophylaxis based on assessment and PONV rescue with a different class of anti-emetic, is recommended.
Routine wound drainage is not recommended for shortsegment lumbar fusion surgery.
Early ambulation and the use of mechanoprophylaxis should be encouraged in all patients after spinal surgery.
Pharmaceutical antithrombotic prophylaxis should be reserved for specific risk groups, while no recommendation can be made concerning standardized use.
Early mobilization and early physical therapy are recommended.
Routine auditing and feedback are necessary for implementing ERAS protocols, maintaining high compliance with ERAS protocols, and realizing quality improvements.
Reference:
Consensus statement for perioperative care in lumbar spinal fusion: Enhanced Recovery After Surgery (ERAS) Society recommendations, published in the Spine Journal.
DOI: https://www.thespinejournalonline.com/article/S1529-9430(21)00002-4/fulltext
Source : Spine Journal