Similar survival in laparoscopic and open liver surgery in metastatic colon cancer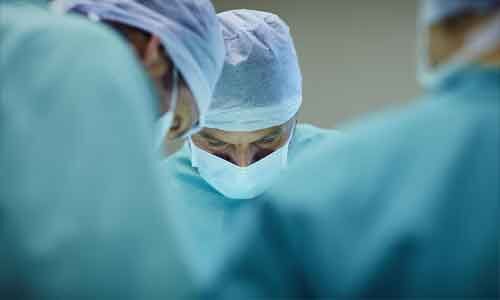 A randomized trial of laparoscopic and open liver surgery for patients with metastatic colon cancer found no difference in survival outcomes between treatment groups. Previously published short-term results showed that the laparoscopic approach led to fewer complications within 30 days after surgery, faster recovery, and shorter hospital stays. Findings from a randomized, controlled trial are published in Annals of Internal Medicine.
Most patients with metastatic colon or rectal cancer cannot be cured. However, a subset of such patients with isolated liver metastasis can have surgical removal, or resection, of the metastatic tumor in the liver, which might cure their disease. Patients may have traditional open surgery, or a minimally-invasive laparoscopic approach. However, no high-level evidence supports the oncological safety of laparoscopic liver resection.
Researchers from Oslo University Hospital in Norway studied 280 patients with resectable colorectal liver metastases to compare open versus laparoscopic surgical approaches with respect to 5-year survival outcomes. This is the first randomized controlled trial comparing the two approaches and short-term results of this trial were already published. The patients were randomly assigned to have either laparoscopic surgery or open surgery and the researchers compared survival without cancer recurrence at 5 years between the two groups. They found no difference in survival between the laparoscopic and open approaches. The researchers suggest that since the laparoscopic approach does not jeopardize oncologic outcomes and may provide better short-term outcomes when applied in ideal conditions, both surgical options should be discussed with appropriate patients
https://www.acpjournals.org/doi/10.7326/M20-4011
Source : Annals of Internal Medicine