Ursodeoxycholic acid prevents gallstone formation after gastrectomy: JAMA Surgery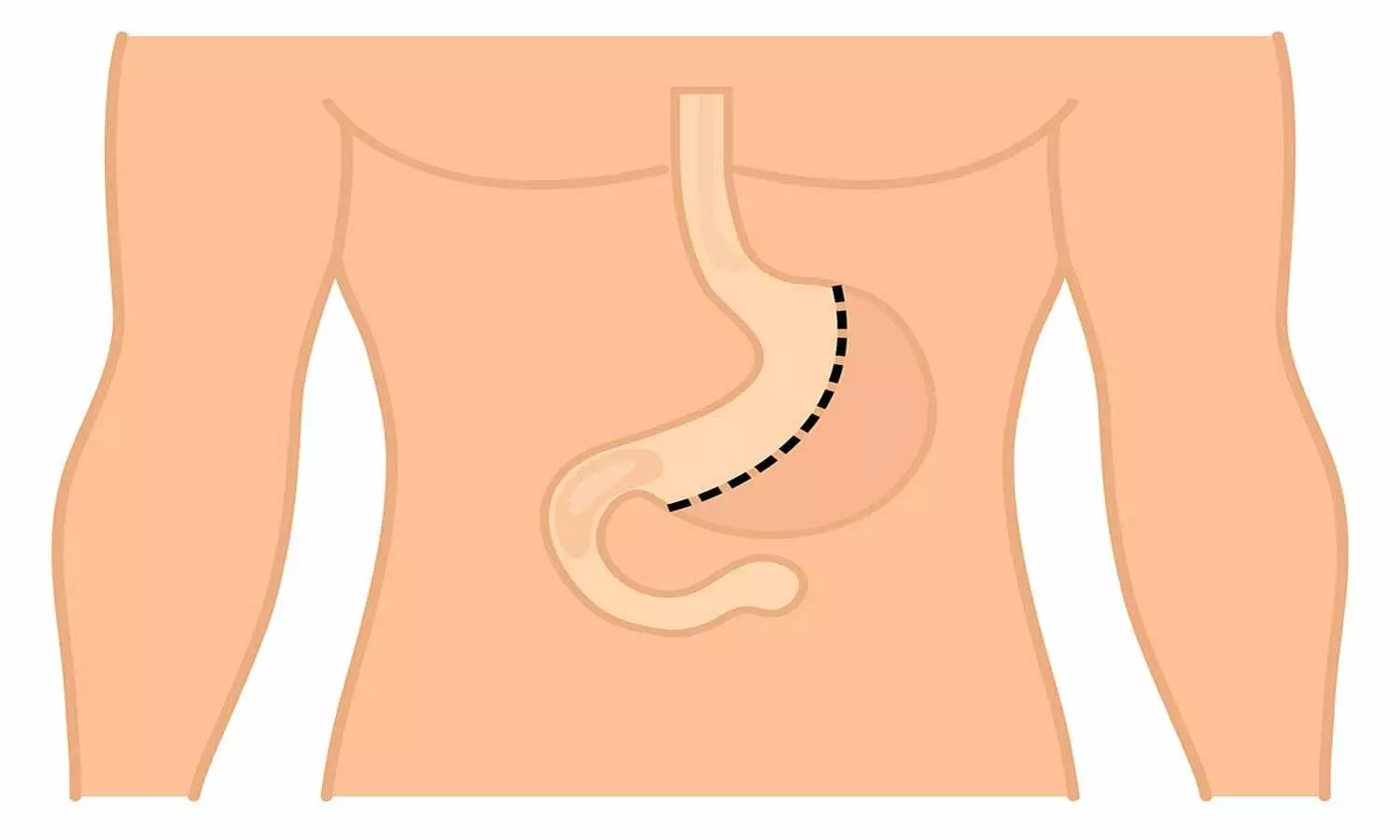 Korea: Administration of ursodeoxycholic acid (UDCA) may prevent gallstone formation after gastrectomy for gastric cancer, a recent study in the journal JAMA Surgery has suggested.
Previous studies have shown a higher incidence of gallstones in patients who have undergone gastrectomy than in the general population. Cholecystectomy has become more challenging after gastrectomy because of an increased risk of conversion, bile duct injuries, and longer operating times. Also, an endoscopic approach is more challenging owing to difficult cannulation and intubation associated with altered anatomy and a high failure rate. Therefore, the prevention of gallstone formation after gastrectomy us required to avoid burdensome surgical procedures.
Sang Hyub Lee, Seoul National University College of Medicine, Seoul, Republic of Korea, and colleagues conducted the study to evaluate the efficacy and safety of UDCA in preventing gallstone formation after gastrectomy in patients with gastric cancer.
PEGASUS-D study was a randomized, double-blind, placebo-controlled clinical trial conducted at 12 institutions in the Republic of Korea. They enrolled adults with a diagnosis of gastric cancer who underwent total, distal, or proximal gastrectomy were enrolled between May 26, 2015, and January 9, 2017; follow-up ended January 8, 2018. Eligible participants were randomly assigned to receive 300 mg of UDCA, 600 mg of UDCA, or placebo at a ratio of 1:1:1 for 52 weeks.
Gallstone formation was assessed with abdominal ultrasonography every 3 months for 12 months. Randomization and allocation to trial groups were carried out by an interactive web-response system. The primary endpoint was the proportion of patients developing gallstones within 12 months after gastrectomy.

A total of 521 patients (175 received 300 mg of UDCA, 178 received 600 mg of UDCA, and 168 received placebo) were randomized.
Key findings of the study include:
The full analysis set included 465 patients (311 men; median age, 56.0 years [interquartile range, 48.0-64.0 years]), with 151 patients in the 300-mg group, 164 patients in the 600-mg group, and 150 patients in the placebo group.
The proportion of patients developing gallstones within 12 months after gastrectomy was 8 of 151 (5.3%) in the 300-mg group, 7 of 164 (4.3%) in the 600-mg group, and 25 of 150 (16.7%) in the placebo group.
Compared with the placebo group, odds ratios for gallstone formation were 0.27 in the 300-mg group and 0.20 in the 600-mg group.
No significant adverse drug reactions were detected among the enrolled patients.
"The study showed that 12 months of UDCA administration significantly reduced the incidence of gallstones after gastrectomy for gastric cancer. Adverse reactions reported were mild and tolerable. Although it is difficult to make any definitive conclusions, we suggest that gallstone formation and its complications may be prevented by the use of UDCA rather than prophylactic cholecystectomy," wrote the authors.

"In the future, studies comprising a larger number of patients with long-term follow-up are needed to confirm whether the use of UDCA can reduce the number of patients undergoing subsequent cholecystectomy," they concluded.
The study, "Efficacy and Safety of Ursodeoxycholic Acid for the Prevention of Gallstone Formation After Gastrectomy in Patients With Gastric Cancer: The PEGASUS-D Randomized Clinical Trial," is published in the journal JAMA Surgery.
DOI: 10.1001/jamasurg.2020.1501
Source : JAMA Surgery