Infographic: Know-how of Hemorrhoidal Disease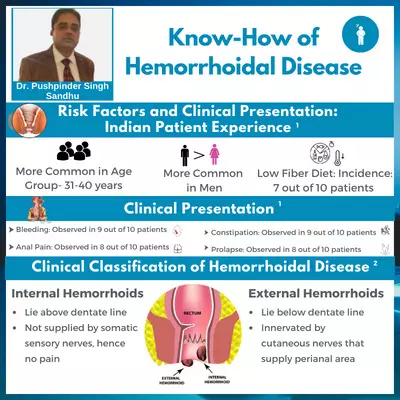 Defined as the symptomatic enlargement of the normal anal cushions, hemorrhiodal disease is among the most neglected anorectal problems because patients tend to use self-medication rather than seek treatment for hemorrhoids. In this infographic, Dr. Pushpinder Singh Sandhu describes the myriad risk factors that contribute to the development of hemorrhoids, clinical presentation and classification of hemorrhoids.
This World Piles Day, Let's Vouch To Strike the Core of Hemorrhoidal Disease. To get more information about Piles/ Hemorrhoids, from Diagnosis to Management, click on the link below.
https://medicaldialogues.in/world-piles-day