Swades Foundation completes more than 5000 Cataract Surgeries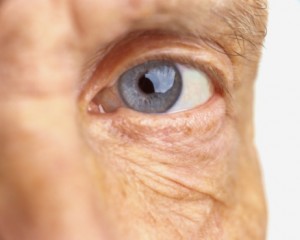 MUMBAI:On the occasion of World Sight Day, the Swades Foundation announced the successful completion of nearly 5,300 free cataract surgeries in their current geography - Raigad and the provision of vision care and treatment to 1,64,475 people.
In the journey to achieving these landmark numbers, the Swades Foundation has partnered with various corporates and NGOs that come together to support the cause. Swades has introduced three Mobile Vision Care vans with an aim to facilitate free screenings/check-ups, identification and diagnosis in addition to providing free spectacles. Swades collaborates with Laxmi Charitable Trust and H. V. Desai for cataract surgeries. With CSR support from its key partner for vision-care, UTI AMC, the Swades Foundation has screened 33,766 children in schools, provided secondary eye screening (by an optometrist) to 74,120 and distributed 30,019 spectacles in addition to the cataract surgeries. Swades' vision care and treatment efforts also involve educating village communities on the importance of eye-care through diligent home visits by community health workers called Swa-Raksha Mitras (SRMs).
Separately, on the occasion of World Sight Day, the Swades Foundation is conducting a mega-camp for mass eye screenings of over 600 villagers including 200 school children, with the support of NSS students of Tatkare college of Mangaon, Raigad District who will be trained to generate awareness of vision-care among people of 20 villages in the area and guide them to the camp.
Speaking about their efforts and achievements in the sector on the occasion of World Sight Day, Zarina Screwvala, Founder and Managing Trustee of the Swades Foundation said, "These outreach numbers are very encouraging. It's overwhelming to see the transformational change the community goes through with corrected vision and proper eye care. It reinforces our belief that small, simple steps are the most impactful with the potential to make a huge difference. We are delighted with the support our partners, UTI AMC, H.V. Desai and Laxmi Charitable Trust have given us and with their belief in our mission all through."
Adding on their partnership and collaborative efforts, Leo Puri, Managing Director, UTI Asset Management Company Ltd. said, "We are very proud to partner with the Swades Foundation and contribute in every way we can towards uplifting our rural communities. Swades Foundation has been an incredible partner to work with and their efforts in the sector and in uplifting the lives of the rural communities in Raigad is very commendable. Being able to reach out to over 1.6 lakh villagers and help them have the best vision they can is a very important cause for us. We are honoured to be a part of this movement that has enriched the lives of so many individuals over the last few years and hope to achieve much more in the future."