Tamil Nadu becomes first state to enact Public Health Act: Governor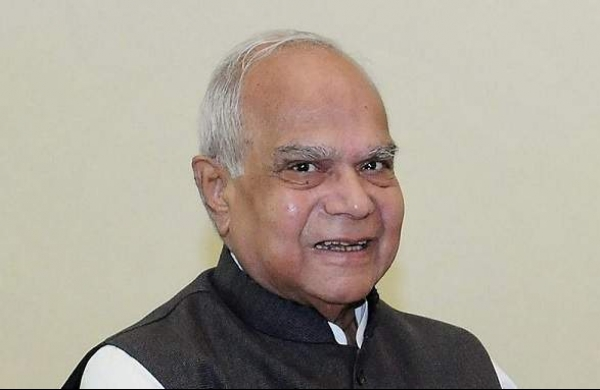 Chennai: Governor Banwarilal Purohit on Sunday said, Tamil Nadu has always been an important centre for medical diagnosis and treatment and it was the first State to enact the Public Health Act.

While speaking in the Medical Council Award Function -2018 here, he said the Government General Hospital and the Government Eye Hospital in Chennai are among the oldest in Asia. The State enjoys an impressive record in the reduction of infant mortality and maternal mortality rates. Private sector involvement in the establishment of hospitals for medical treatment has also been existent in Tamil Nadu for more than 100 years.

He said that the State ranks first in the country in terms of number of children immunized and takes pride in the thousands of eminent medical practitioners specialising in various fields of medicine. The Tamil Nadu model is the best prototype health care delivery system in resource-limited settings in the country and is worthy of emulation by other states engaged in developing a better health care delivery system. The Governor said that it is, therefore, no wonder that the state serves as a hub for medical tourism in the eastern part of the globe.

The United Nations and the World Health Organisation have emphasized the need for universal healthcare coverage. But statistics reveal that access to health care varies across countries. Even among the OECD Countries, universal health coverage is not available in US and Mexico.

He said the United States, however, enjoys the top position in terms of expenditure as calculated as the share of the healthcare industry in the nation's economy. 17.7per cent of the GDP of the USA is accounted for by the healthcare industry. In comparison, countries such as Switzerland, Germany and Netherlands, where the healthcare industry accounts for about 11 per cent of the GDP, have not only provided universal health coverage but also outdistanced the US in terms of life expectancy figures.

He said it is therefore quite clear that it is not only important that more money should be allocated for healthcare but the money should also be effectively targeted so as to benefit the population better.