................................ Advertisement ................................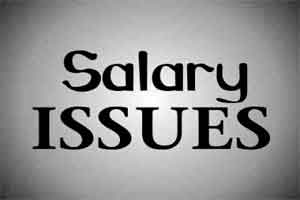 Doctors are primarily demanding pay parity to the central government salary disbursements. 
Chennai: The ongoing hike strike by Tamil Nadu Government Doctors Association has been postponed since the state government has promised them that it will increase their stipends within four weeks.
According to a recent media report, the health department promised announcements on hike in pay structure within four weeks time period to the government doctors, who had threatened to boycott work except for emergency services at all government hospitals on September 21.
................................ Advertisement ................................
In the past few months doctors under the umbrella of Tamil Nadu Government Doctors association observed the strikes/protest a number of times demanding pay parity with the centre. Most recently, the faculty members of the Madurai and Tirunelveli Medical Colleges boycotted the Medical Council of India's (MCI) inspection for the increase of seats.
Medical Dialogues recently reported that after the medical faculty didn't show up during the inspection and the MCI inspection teams recorded deficiency in staff strength at the total 100%.
................................ Advertisement ................................
Since 3rd September, the protesting doctors have not entered classrooms of medical colleges across the state. They stopped signing attendance registers, boycotted all government meetings and audits, refused to sit on the medical board or send daily reports, and stopped signing papers for pregnant women to get money from the Muthulakshmi Maternal Benefit Scheme.
Read Also: TN Hike Strike: Government Doctors BOYCOTT Medical College Inspections, MCI files NIL Report
Doctors are primarily demanding pay parity to the central government salary disbursements.
"We start with the same salary but there is a difference in our basic pay from the fourth year. We understand we won't get the allowances as we are allowed to do private practice, but we are demanding parity in basic pay," Dr Senthil, President TNGDA, pointed out the dilemma.
To sort out their grievances, Health minister C Vijaya Baskar, Health Secretary J Radhakrishan and other senior officials of the health department held an eight-hour talk with the Tamil Nadu Government Doctors Association.
"We have told them that we will offer finality to the issue in a time-bound manner. Until then doctors have told us they will put all protest on hold," said a senior health official told TOI.
The health department stated that it will constitute a working committee of three directors from medical services, public health and medical education, which will be chaired by a government official along with representatives from the doctors' association to submit a report in four weeks with recommendations to resolve the grievances.
Read Also: 7000 Government Doctors in Tamil Nadu to finally redesginated/promoted as per MCI norms
Garima joined Medical Dialogues in the year 2017 and is currently working as a Senior Editor. She looks after all the Healthcare news pertaining to Medico-legal cases, MCI/DCI decisions, Medical Education issues, government policies as well as all the news and updates concerning Medical and Dental Colleges in India. She is a graduate from Delhi University. She can be contacted at editorial@medicaldialogues.in Contact no. 011-43720751
To know about our editorial team click here
1 comment(s) on Tamil Nadu: Pay HIKE for Govt Doctors to come within 4 weeks, promises health department
................................ Advertisement ................................