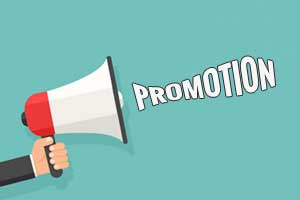 Chennai: Responding to the ultimatum issued by the government doctors that they are not going to succumb to being falsely represented as Professors during MCI inspections of medical colleges, even if it means loss of medical college recognition, the authorities have now finally announced a move towards timely promotions.
On Monday, Director of Medical Education Dr A Edwin Joe declared that nearly 7,000 doctors in government medical colleges would be re-designated or promoted as per Medical Council of India (MCI) norms and nomenclature by this month's end, reports TOI.
The announcement comes in light of the recent protest launched by the Tamil Nadu Government Doctors Association, who alleged that in order to renew 'permission' for continuing MBBS courses in many of its 22 medical colleges; the state department for the past 5 years was misleading the Medical Council of India (MCI) by presenting associate professors as professors.
................................ Advertisement ................................
TNGDA also approached the health secretary J Radhakrishnan and Dr Joe and submitted a representation in this regard.
During the protest, Dr K Senthil, Association President, declared that if the Directorate of Medical Education forced the associate professors to pose as professors for the day again, the government doctors will boycott the upcoming inspections in government medical colleges.
................................ Advertisement ................................
He further pointed out to the vacant posts of professors at medical colleges with more than 500 of the 1,020 professor posts in the 22 medical colleges being unfilled.
Read Also: False Representation as Professors: Govt Doctors to BOYCOTT MCI Inspections
Speaking to the media, DME Dr Joe admitted that the process for promotions was stopped five years ago when the government found anomalies in several promotions.
"We have now prepared a revised list. It has sent to the health department for approval. We will fill all posts by month-end," he told the daily.
Speaking on the promotion issue, Dr Joe informed the reporters they had been working on the re-designation of the teaching faculty for nearly a month.
"We found that even at entry level there were many variations in designations. While some MBBS doctors were called tutors, some were called demonstrators," he told TOI. At the senior level, associate professors were also called readers.
Author Details
Garima joined Medical Dialogues in the year 2017 and is currently working as a Senior Editor. She looks after all the Healthcare news pertaining to Medico-legal cases, MCI/DCI decisions, Medical Education issues, government policies as well as all the news and updates concerning Medical and Dental Colleges in India. She is a graduate from Delhi University. She can be contacted at editorial@medicaldialogues.in Contact no. 011-43720751
To know about our editorial team click here
................................ Advertisement ................................
3 comment(s) on 7000 Government Doctors in Tamil Nadu to finally be re-designated, promoted as per MCI Norms