Tamil Nadu: Quack caught running clinic for 30 years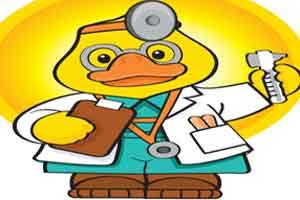 Chennai: Adding to the menace of quackery in the state, yet another fake doctor has been caught running a full-fledged clinic at Tiruvotriyur High Road. The quack was posing himself to be a qualified
MBBS
doctor and was arrested on Monday following a tip off from The Indian Express to Health Officials. Ironically, the quack is reported to be having a flourishing practice in the area for the past 30 years.
J Arputharaj (50), the accused, had studied only till 10
th
grade and was posing as a fully qualified doctor. The clinic was run under the name Surya Clinic, where people turned to him for treatment as he charged minimal amount of only Rs 30 where other clinics charge to minimum Rs. 100 per consultation.
This is the second time that Arputharaj has been arrested for this crime. The fake practitioner was also arrested under the same charges in 2010 but he was released on bail, M Kamala Kannan, superintendent, Directorate of Medical Services confirmed to
The Indian Express
.
Few months back, a reporter from the daily went to the clinic; where the quack posed as a professional and advised him an injection after investigating the case a little.The condition of the clinic showed that the doctor had been administering medicines to patients in intravenous manner, as IV bottles of fluids and tubes were seen hanging on the wall.
The quack was careful enough to not show his name on his prescription pads, on the display and anywhere in the clinic. His name was only shown at the back of his seat, which was not easily visible to all.
A pharmacist in the near locality stated, "He charged much less so a lot of people preferred him over other qualified doctors in the area."
Several such incidents have been found previously in the state with quacks practicing without fear and endangering lives, Medical Dialogues Team had earlier reported stating that an unfortunate incident took place in Tamil Nadu, where a patient was reported to have died after seeking treatment from a quack in the Tiruvannamalai town.
Read Also: Treatment by quack kills a man in Tami
l Nadu